Top Five Popular Aluminum Sheet Types
Publish:
Dec 05, 2019
Modify:
Dec 05, 2019
Author:
Dolly
From:
Haomei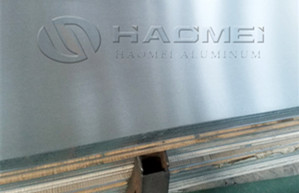 1000 series,2000 series, 3000 series 5000 series and 6000 series aluminum sheets are the main big kinds. The top five aluminum sheet types are also from them. Here is a simple and clear comments. Learn more.
Different series of the aluminum alloys have great differences in its physical properties, thus influencing its applications. Some of them have excellent performance in their respective fields, therefore they are better known than others. What are they? In this page, we would introduce the top five popular types.
The 1000 Series aluminum sheet is a pure aluminum sheet, of which the aluminum content is over 99%. Its representatives are 1050 aluminum sheet. 1050 aluminium alloy is an aluminium-based alloy in the "commercially pure" wrought family. It is commonly used in the electrical and chemical industries, on account of having high electrical conductivity, corrosion resistance, and workability.
The 2000 series aluminum plate is characterized by high hardness, of which the copper content is the highest, about 3-5%. Its representative is the 2024 sheet. The 2024 aluminum coils and sheets are considered the "aircraft" alloy because of its strength. Among the tempers of the 2024 sheets, the 2024 t3 aluminum sheet is more used.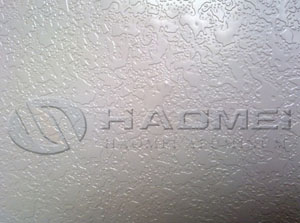 The production process of the 3000 series aluminum plate in China is excellent. The 3003 aluminum plate is a typical Al-Mn alloy. This material is of good formability, excellent corrosion resistance and good weldability. Due to great corrosion resistance, the 3003 aluminum sheet is widely used in shipbuilding.
The 5000 series aluminum sheet is a common aluminum sheet series, of which the main element is magnesium. It is one of the most mature aluminum sheet series of Haomei Aluminum.
The 5052 aluminum sheet is the most well-known marine grade aluminium sheet. Common uses for this alloy include marine parts, home appliances, food equipment, fuel tanks, storm shutters, refrigerators, aircraft tube, fences, etc.
The main elements of the 6000 series aluminum sheet is magnesium and silicon besides aluminum.
6061 aluminum plate is one of the most versatile of the heat-treatable alloys. 6061 sheet is popular for its medium to high strength requirements, good toughness and excellent corrosion resistance.
TABLE OF Contents
CONTACT US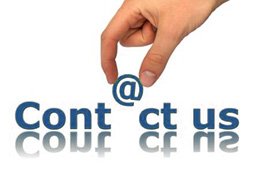 Haomei Aluminum CO., LTD.
Tel/Whatsapp: +86-15978414719
Email: sale@alumhm.com
Website: https://www.alumhm.com
Xin'an Industrial Assemble Region,Luoyang,Henan Province,China
Office Add: 1103, No.14 Waihuan Road, CBD, Zhengzhou, China