Aluminium Alloy for Car Body
Series: 5182,5083,5754,6061,6101
Temper: F,O,H12,H14,H16,H18,H19,H22,H24,H26,H28 H32,H34,H36,H38,
Application: busbar conductor,inside hood,automotive roof, automotive door,etc.
TABLE OF Contents
CONTACT US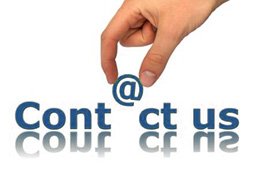 Haomei Aluminum CO., LTD.
Tel/Whatsapp: +86-15978414719
Email: sale@alumhm.com
Website: https://www.alumhm.com
Xin'an Industrial Assemble Region,Luoyang,Henan Province,China
Office Add: 1103, No.14 Waihuan Road, CBD, Zhengzhou, China
Why Choose Aluminium Alloy for Car Body
The aluminum alloy, an ideal lightweight material, is of rich advantages like light weight, high strength, good stretchability, high corrosion resistance, etc., which is highly favored by the automobile and automobile parts processing industries.
The applications of Automotive Aluminum Sheet
Different alloys of automotive aluminum sheets can be be applied to the body, frame, engine cylinder, cylinder head, piston, intake manifold, rocker arm, engine suspension bracket, transmission housing,etc. They effectively reduce the overall quality of the vehicle, thereby improving overall performance.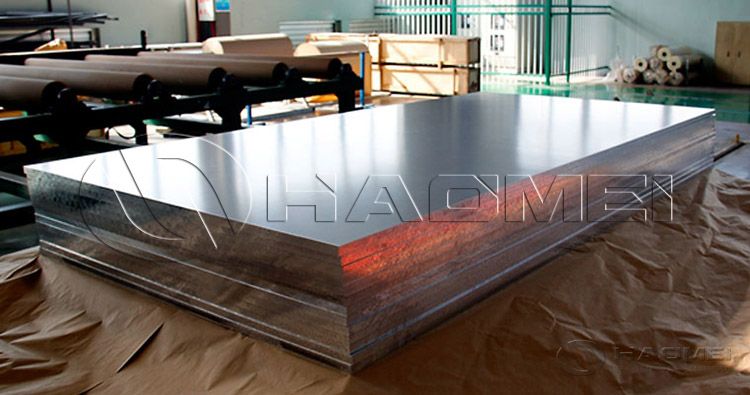 Typical Aluminum Alloys for Car Body
Due to the requirements of safety, environmental protection and energy saving, the lightweight of automobiles has become a trend in the market. 5182 and 6016 aluminum plates are two common aluminum plates for automobile doors.
6101 aluminum bus bar: It can be used for high-strength conductive materials. It is of good corrosion resistance and weldability, which is widely used for electric conductors and radiator materials, bus conductors, etc.

Aluminum 5182: It belongs to the Al-Mg series alloy, having wide application in automobile manufacturing. It has good corrosion resistance, excellent weldability, good cold workability, and medium strength.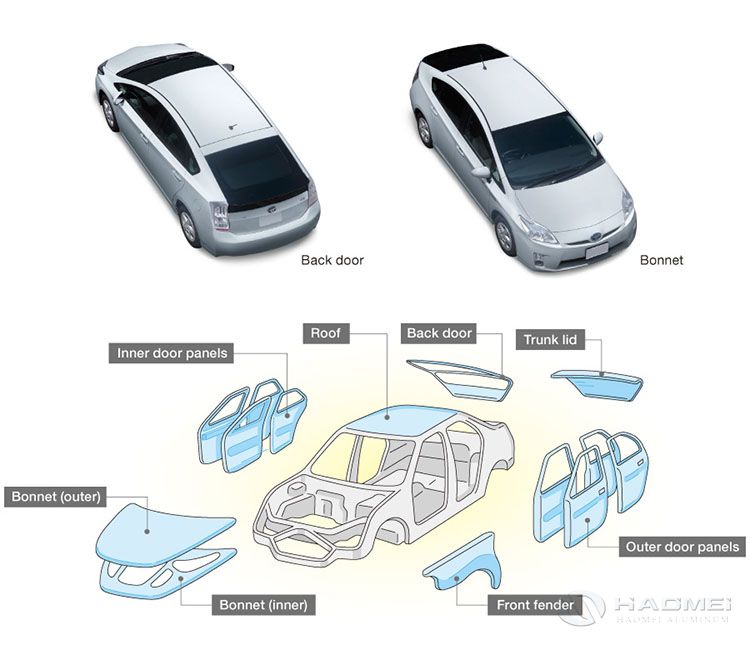 Specification of Automotive Aluminum Sheet
Application

Auto Parts

Alloy

Thickness(mm)

Width(mm)

Car Body

Automotive door

5182

0.15-600

20-2600

Front and rear cover

Automobile fender

Car lift

Automotive roof

5083

5754

Chassis

Bottom guard

5083/5754

0.15-600

20-2600

Wheel hub

6061

0.30-600

150-2600

Battery bottom plate

Power System

Fuel Tank

5083

0.15-600

150-2600

5052

Gas Tank

5083

5052

Power Battery Shell Material

3003

0.20-4.5

20-2600
The Advantages of Automobile Body Panels
1. Obvious Weight Reduction and Energy Saving Effect
Aluminum alloy for car body can reduce the weight of the vehicle by 10%. For every 100 kg of vehicle weight loss, fuel consumption per 100 km can be reduced by 0.4 liters, carbon dioxide emissions can be reduced by 1 kilogram, and fuel efficiency can be increased by 6%-8%.
2. Good Corrosion Resistance
Aluminum has good corrosion resistance, therefore the aluminum alloy body will be better than the traditional steel body in durability.
3. Comfort and safety
Aluminum alloy reduces the weight of the car without reducing the capacity of the car, and the center of gravity of the body is reduced, making the car more stable and comfortable. Due to the good energy absorption of aluminum, it has obvious advantages in collision safety.
4. High recycling value
In the process of cyclic utilization of aluminum, the loss of aluminum is only about 5%. Its recycling performance is higher than that of any common metal.