How to Choose Aluminium Checker Plate Thickness
Publish:
May 09, 2022
Modify:
May 09, 2022
Author:
Dolly
From:
Haomei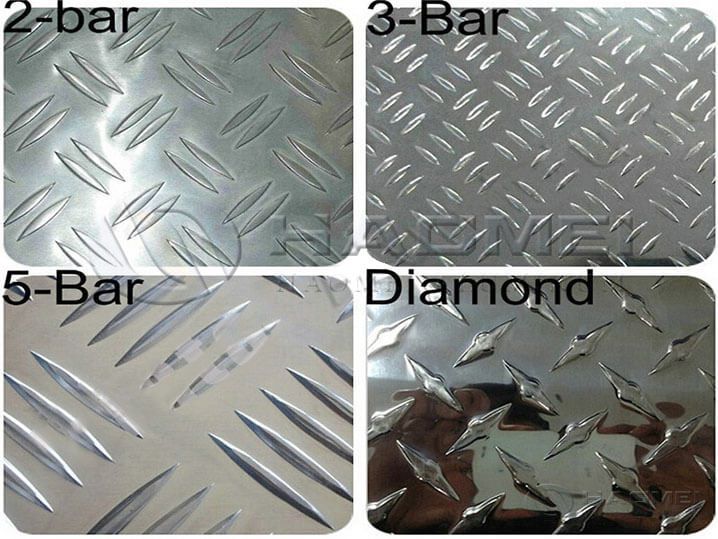 Different thicknesses of diamond embossed aluminum sheets are widely used in cold storage, bus, ships,etc. The aluminium checker plate 6mm is often used for the stairs. Learn more.
Diamond embossed aluminum sheet is a high quality aluminum sheet with a dense aluminum oxide protective film on the surface after embossing, shearing, oxidation and other processes. It is acid and corrosion resistant, has a lasting luster and a beautiful pattern.
It is widely used in freezers, cold storage, refrigerators, solar heater reflectors, decorative aluminum products, lamps, luggage, disinfection boxes, air-conditioning ventilation ducts, interior and exterior decoration, mechanical equipment shells and other industries. After embossing, the thickness and strength of the aluminum plate can be enhanced.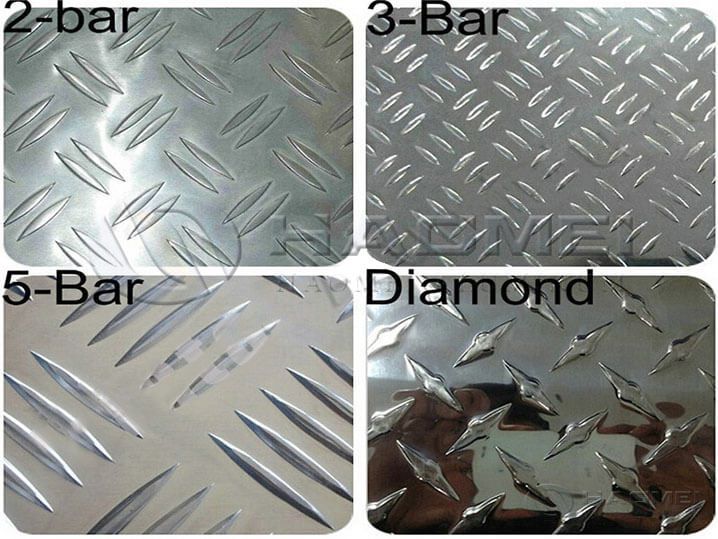 Due to the proportion of the aluminum tread plate is 2.71, the lightweight of the aluminum checker plate can greatly save decorative cost. In addition, there is no need to worry about the phenomenon of rust and spots on the product. It also has high plasticity, which can be easily bent and wound, greatly improving construction efficiency.
The common thickness of aluminum checker plate is 1-6 mm. 1.2-2.0 mm aluminum diamond plate is often used in the carriage; 1060-H24 3.0mm aluminum plate, the cold storage and ship deck;2-0-3.0 aluminum diamond plate, the floor of public toilets; 4 mm pattern aluminum plate, stairs of bus; aluminium checker plate 6mm, stairs of high-rise buildings.
The thickness range of the aluminum checker plate is directly linked to the price. 1.0- 6.0 mm aluminum checker plate is the most reasonable price. The thickness of the patterned aluminum plate is different, the pattern style is different, and there are many manufacturers to choose from. How to choose it?
Firstly, you need to observe the luster of the aluminum checker plate. Its color and luster is closely related to its production process, quality control, etc. If the product has a bright color and a high gloss, it is generally better than a product with a poor color and luster.
Secondly, it is necessary to choose a aluminum checker plate with a uniform thickness, because some small manufacturers are difficult to ensure uniform and tidy product thickness due to limited technology and craftsmanship.
The last but not the least, we should pay attention to the casting process. A professional aluminum tread plate manufacturer will adopt the integrated molding process to improve the yield and reduce the production cost while ensuring the superior performance of the product. Welcome to leave message below to inquire aluminum checker plate 6mm.
TABLE OF Contents
CONTACT US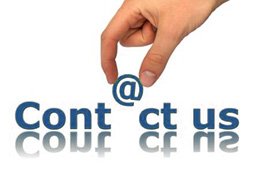 Haomei Aluminum CO., LTD.
Tel/Whatsapp: +86-15978414719
Email: sale@alumhm.com
Website: https://www.alumhm.com
Xin'an Industrial Assemble Region,Luoyang,Henan Province,China
Office Add: 1103, No.14 Waihuan Road, CBD, Zhengzhou, China