Color Coated Aluminum Coil with PE Coating
TABLE OF Contents
CONTACT US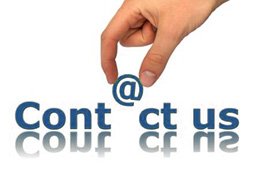 Haomei Aluminum CO., LTD.
Tel/Whatsapp: +86-15978414719
Email: sale@alumhm.com
Website: https://www.alumhm.com
Xin'an Industrial Assemble Region,Luoyang,Henan Province,China
Office Add: 1103, No.14 Waihuan Road, CBD, Zhengzhou, China
What Is PE color coated aluminum coil
PE color coated aluminum coil,also called Polyester coated aluminum coil is of great gloss, smoothness as well as superior texture and feel. The polyester coating has the property of decorative protection, which protects the objects exposed to the atmosphere from the damage of ultraviolet radiation, wind, rain, frost and snow. We also have PVDF color coated alulminum coil.
Advantages of PE color coated aluminium coil
Weather resistance: high gloss retention, good color stability and minimal change in color difference. Polyester paint is guaranteed for more than 10 years.

Environmental protection: it is resistant to salt, alkali, acid rain, rust and it has flame retardancy.

Decoration: We have rich colors and texture for you to choose from.
Properties of PE Colour Coated Coil
| | | | | |
| --- | --- | --- | --- | --- |
| Item | Test Item | >Standard | National standard | Test Result |
| 1 | Color Difference | >ECCA T3 | ΔE≤2.0 | ΔE≤1.5 |
| 2 | Gloss Difference | >ECCA T2 | ≤10 | ≤5 |
| 3 | Coating Thickness | >ECCA T1 | Min 14µm | ≥16µm |
| 4 | Pencil Hardness | >ASTM D3363 | ≥HB | HB |
| 5 | T-bend | >ASTM D4145 | ≤3T | ≤2T |
| 6 | Adhesion | >ASTM D3359 | Grade 0 | Grade 0 |
| 7 | Impact | >ASTM D2794 | ≥20kg.cm | ≥20kg.cm |
| 8 | Boiling water Resistance | >GB/T17748 | 2h no change | 2h no change |
| 9 | Solvent Resistance | >ASTM D2248 | 200 times paint remaining | 200 times paint remaining |
| 10 | Salt Resistance | >ASTM B117 | 720 hrs≤grade 1 | 720hrs≤grade 1 |
| 11 | Dirt Resistance | >GB/T9780 | ≤5% | <5% |
| 12 | Color retaining | GB/T16259 | 600hrs △E≤2.0 | △E≤2.0 |
| 13 | Gloss weaken Level | 600hrs ≤ grade 2 | 600hrs ≤ grade 2 | Gloss weaken Level |
| 14 | Chalking | 600hrs No Change | No Change | |
Coated Aluminum Coil Show