PVDF Color Coated Aluminum Coil Stock
Series: AA1100, 3003, 3004, 3105, 5006, 5052, 8011, etc.
Application: aluminum composite panel, aluminum honeycomb, fireproof veneer, aluminum ceiling, shutters, roller shutter door, etc.
TABLE OF Contents
CONTACT US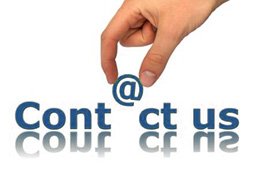 Haomei Aluminum CO., LTD.
Tel/Whatsapp: +86-15978414719
Email: sale@alumhm.com
Website: https://www.alumhm.com
Xin'an Industrial Assemble Region,Luoyang,Henan Province,China
Office Add: 1103, No.14 Waihuan Road, CBD, Zhengzhou, China
What Is Painted Aluminum Coil
PVDF painted aluminum coil is the most popular new material at present. The stable chemical structure of PVDF enables this coating excellent weather resistance performance, anti-ultraviolet performance, super long durability and anti-corrosion performance, which can maintain very bright and glossy color even serving for 20 years in indoor environment.
We also have PE coated aluminum coil for you.
Types of PVDF Color Coated Aluminum Coil
PVDF coating also can be classified as traditional PVDF and nanometer PVDF coating.
1. Traditional PVDF coating, with KYNAR500 PVDF can keep 15 years no color fading in atrocious weather and environment. Therefore, we recommend this panel for external wall cladding.
2. Nanometer PVDF coating, with nanometer element, has self-cleaning effect, so it is free from the pollution of rain or water.
3. Two types of coated aluminum coils both have many colors: white, black, gold, brown, etc.
Applications of PVDF Prepainted Aluminum Coil
Good plasticity, machinability and beautiful color make it an ideal material for a variety of construction material: aluminum composite panel, aluminum honeycomb, fireproof veneer, aluminum ceiling, shutters, roller shutter door, etc.

Electronic appliances: computer case, electrical panel

Lighting, furniture, solar energy reflector, etc



Specification of PVDF aluminium colour coated coils
| | |
| --- | --- |
| Substrates | AA1100, 3003, 3004, 3105, 5006, 5052, 8011, etc. |
| Thickness | 0.08-1.5mm |
| Width | <1800mm |
| Coils core diameter | 150mm ,405mm, 505mm, 508mm, 510mm |
| Coating thickness | PVDF >=25micron POLYESTER>=18micron |
| Color standard | E < 2 or it is not obvious by eyeballing |
| Pencil hardness | > 2HB |
| Coating adhesive | not lower than first grade Impact: no any crack (50kg/cm, ASTMD-2794:1993) |
| Bend strength | >100 times |
| Boiling point | no any distortion and color change (in the 99 more or less 1 degree water, then cooling 2 hours) |
| Corrosive | surface deep in the 5% muriatic acid and 5% NaCL, interior deep in the 2% muriatic acid and 2% NaCL, after 48 hours, no change |
PVDF Color Coated Aluminum Coil Show