PolySurlyn Laminated Aluminum Coil
Polysurlyn: 3 mil thickness
Water Vapor Transmission Rate: 0.746g(m2-d)
Corrosion Test: no visible change
Peeling off: not easy to be off
TABLE OF Contents
CONTACT US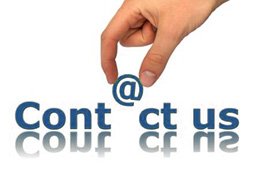 Haomei Aluminum CO., LTD.
Tel/Whatsapp: +86-15978414719
Email: sale@alumhm.com
Website: https://www.alumhm.com
Xin'an Industrial Assemble Region,Luoyang,Henan Province,China
Office Add: 1103, No.14 Waihuan Road, CBD, Zhengzhou, China
What Is Polysurlyn Laminated Aluminum Coil
Polysurlyn Laminated Aluminum Coil uses aluminum plate as raw material embossed with pattern design and compounding Polysurlyn as moisture-proof retarder. The film thickness is about 7 microns.
It is firmly covered on the surface of aluminum coil board by high temperature and high pressure. Polysurlyn laminated aluminum coil is of moisture-proof, anticorrosive, wearable and durable. Another aluminum coil is aluminum coil with kraft paper.
Application Scope
Aluminum with polysurlyn moisture barrier is of excellent adhesive force, great air tightness, high quality anti-corrosion performance, which is an ideal material for the anti-corrosion protection of pipelines. Therefore, it is widely used in oil refineries, power plants, chemical plants and other places that has high requires for anti-corrosive environment.
Chemical Composition (%):
| | | | | | | | | | | | |
| --- | --- | --- | --- | --- | --- | --- | --- | --- | --- | --- | --- |
| Si | Fe | Cu | Mn | Mg | Cr | Zn | Ni | Ti | Other | Al | |
| Each | Total | | | | | | | | | | |
| 0.6 | 0.7 | 0.05-0.20 | 1.0-1.5 | - | - | 0.10 | - | - | 0.05 | 0.15 | Remains |
Physical Properties:
| | | | |
| --- | --- | --- | --- |
| Alloy & Temper | Thickness (mm) | Tensile Strength (Mpa) | Elongation (%) |
| 3003-H14 | 1.0~1.2 | ≧145~195 | ≧2 |
The Main Parameter
| | |
| --- | --- |
| Item | Aluminum Plain Jacketing roll with Moisture Barrier |
| Polysurlyn coating | 3 mil thickness |
| Color | Blue |
| Water Vapor Transmission Rate | 0.746g(m2-d) |
| Corrosion Test | no visible change |
| Peeling off | not easy to be off |
Product Testing and Packaging Pictures