The Manufacturing Process of PolySurlyn Laminated Aluminum Coil
Publish:
Apr 23, 2020
Modify:
Apr 23, 2020
Author:
Dolly
From:
Haomei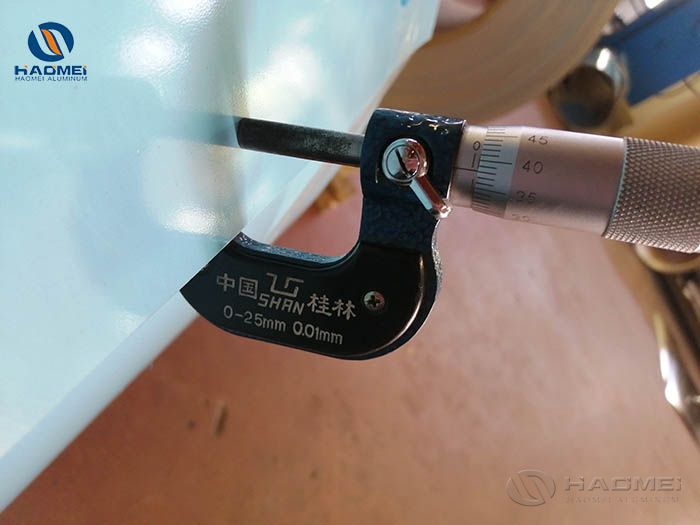 Polysurlyn laminated aluminum coil is mainly used for anti-corrosion and thermal insulation projects. What's the manufacturing process and requirements? Learn more!
The polysurlyn film is of high strength, high tear strength and blue color. It is an excellent moisture barrier. After soaking in water for 24 hours, the adhesion degree is the same as before. After being coated with aluminum coil, the aluminum jacketing has a better performance in thermal insulation and corrosion resistance.
Polysurlyn laminated aluminum coil is a new material, mainly used for anti-corrosion and thermal insulation projects, especially pipeline insulation project in the Middle East petroleum countries. The commonly alloy is 1060,3003 and 5052 aluminum coil.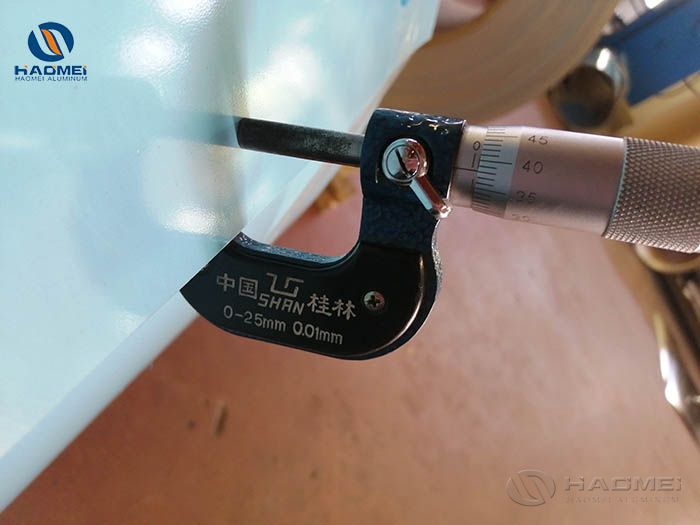 The manufacturing process of aluminum with polysurlyn moisture barrier includes:
1. Preheating the equipment
2. Put the aluminum coil in the preheated equipment for automatic trimming, hot pressing compounding and online shaping.
3. Put the polysurlyn coating on the surface of the plain aluminum roll or colored aluminum roll.
4. Combine the polysurlyn coating with the aluminum coil at a temperature of 140 ℃.
5. After cooling, it will do automatic cutting and shearing.
During the process, the aluminum coils must be degreased, the plate surface must be smooth and the difference between the same plates should be small. The weight of each aluminum plain jacketing roll with moisture barrier can be 2.5-3 tons. The weight of 3 -5 tons is also available. The inner hole adopts 505 paper tube core or aluminum barrel core. All of the packaging is suitable for sea shipping.

TABLE OF Contents
CONTACT US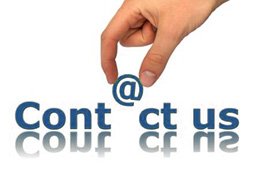 Haomei Aluminum CO., LTD.
Tel/Whatsapp: +86-15978414719
Email: sale@alumhm.com
Website: https://www.alumhm.com
Xin'an Industrial Assemble Region,Luoyang,Henan Province,China
Office Add: 1103, No.14 Waihuan Road, CBD, Zhengzhou, China