Positive CTCP Plate Wholesale
Thickness: 0.14mm -0.30mm
Special sensitivity: 400-410nm
Application: Newspaper printing, Commercial printing etc.
TABLE OF Contents
CONTACT US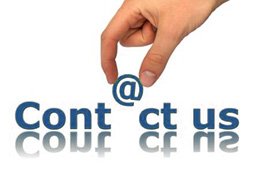 Haomei Aluminum CO., LTD.
Tel/Whatsapp: +86-15978414719
Email: sale@alumhm.com
Website: https://www.alumhm.com
Xin'an Industrial Assemble Region,Luoyang,Henan Province,China
Office Add: 1103, No.14 Waihuan Road, CBD, Zhengzhou, China
What Is CTCP Plate
CTCP plate( computer to conventional plate) refers to computer direct plate making on the traditional PS plate.
Well-proportioned coated plate, with high sensitive speed, fine dot-reproduction and long run length make Haomei CTCP plate fit for top grade commercial printing and newspaper printing.
Advantages of Positive CTCP Plate
Firm combination between sensitive layer and substrate and excellent ink-water balance ensure ensures consistent printing quality.

High quality dot image restoration and excellent endurance bring high resolution and high pressrun.

Top aluminum substrate with great physical and mechanical properties offers a solid basis of highly efficient printing.



Specification of Positive CTCP Plate
| | |
| --- | --- |
| Name | UV-CTP Plate/ Positive CTP Plate |
| Application | Newspaper printing, Commercial printing etc. |
| Alloy and temper | 1060/H18 |
| Gauge | 0.14mm -0.30mm |
| Special sensitivity | 400-410nm |
| Sensitivity | 70-90 mj /cm² |
| Developing Temperature | 25±2℃ |
| Developing Time | 20±5s |
| Safe light: | safe yellow light |
| Dot reproduction | 2-98%@ 175 lpi |
| Run Length | 50,000 - 100,000 |
| Shelf Life | 18 months shelf life from date of production when stored in a cool,dry and lucifugal area in original packing. |
| Storage conditions | Temperature 5-30°C, RH:≤65°C, Stacking height :≤1.2m |