Positive Conventional PS Plate Wholesale
Width: Maximum width 1500mm
Application: Advanced Sophisticated Colour Printing
TABLE OF Contents
CONTACT US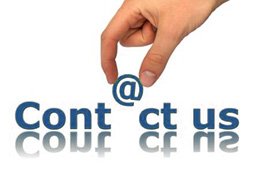 Haomei Aluminum CO., LTD.
Tel/Whatsapp: +86-15978414719
Email: sale@alumhm.com
Website: https://www.alumhm.com
Xin'an Industrial Assemble Region,Luoyang,Henan Province,China
Office Add: 1103, No.14 Waihuan Road, CBD, Zhengzhou, China
What Is PS Plate
PS plate or offset printing is a kind of conventional plates for use with film based production processes, manufactured for superior performance. We also have CTP plates for you.
Haomei PS plate, with durable and strong oxidized surface, excels other manufacturer in terms of largely increased printing capacity, corrosion resistance and run length.
Advantages of Positive PS Plate
Excellent resolving ability. Our photosensitive coating is made up of top photographic emulsion and resin, which is of great alkaline resistance, stability and high sensitivity.

Superior pressrun ability. Anodic-oxidation layer is of the superior durability, good chemical resistance for long runs and great printing reliability.

Sustainable Ink-water Equilibrium. We use diazo phtosensitive resin matched with aluminum oxide film, speeding up the ink-water equilibrium procedure.

Our PS plate is compatible with most positive plate developers and processors on the market.

Multiple layer grain structure not only ensures the printing quality, but also ensures its long-term stability.

Technical Parameters for Conventional Positive PS plate
Plate Type

conventional positive PS plate

Application

Advanced Sophisticated Colour Printing

Substrate

Electro-chemically grained & anodized lithographic aluminium

Gauge

0.15-0.3mm

Size

Maximum width 1500mm

Alloy Temper

1050 1060 H18

Spectral Sensitivity

360-450nm UV light & 400-410nm UV laser

Exposure

30 seconds, approx. 20 pulses (3kw Lodine-Gallium lamp, from 1m, UGRA PCW82 control strip, the third section un-inking) *Duration varies with its printing conditions and materials.

Resolution

1-98% @ 200 lpi

Image Color

green

Accredited Platesetters

320-450nm

Accredited Developers

Positive PS Plate developer

Processing

Developer temperature: 23±2°c

Run length Shelf Life

50 000-100 000 (Actual run length may vary according to press, ink and paper conditions)

Storage

It's recommended that plates should be stored under 25±5℃,

with humidity less than 40%

Shelf Life

18 months

Other name

PS plate,Presensitized Offset Plates,Positive PS Plate