Thermal CTP Plates Manufacturer
Plate Thickness: 0.14~0.40mm
Maximum Coil Width: 1500mm
Features: Good Compatibility,Fast sensitive speed, Excellent dot reappearance, Long Run Length
Application: Commercial Printing,Newspaper Printing and Light Printing
TABLE OF Contents
CONTACT US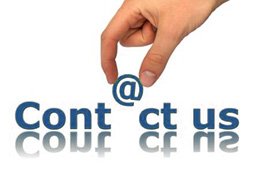 Haomei Aluminum CO., LTD.
Tel/Whatsapp: +86-15978414719
Email: sale@alumhm.com
Website: https://www.alumhm.com
Xin'an Industrial Assemble Region,Luoyang,Henan Province,China
Office Add: 1103, No.14 Waihuan Road, CBD, Zhengzhou, China
What Is Thermal CTP Plate
Thermal CTP plate is a high-quality printing plate specialized for thermal CTP platesetter. It has wide plate developing tolerance, so it is friendly to most developer and the different concentration. We alsoh have CTCP plate for you.
Spotlight of Thermal CTP Plate
1. It reduces energy consumption during exposure and shortens the plate making process cycle
2. High resolution. Fine dots with sharp edge in the KTP coating can reproduce the images with rich tone. Premier aluminum matrix ensures 1-99% microdot reproduction.
3. Wide operating latitude and excellent stability of day-in and day-out consistency.
4. Greater accuracy. The collective effect of IR absorber, hydrophilic layer and multi-grain layer minimizes the mistake chance.
Parameter of Thermal Plate
Application Type

Commercial Printing,Newspaper Printing and Light Printing

Plate Features

Stable Quality, Good Compatibility,Fast sensitive speed, Excellent dot reappearance, Long Run Length

Compatible Platesetter

Kodak,Agfa,SCREEN,CREO,Heidelberg,CRON,KBA.Etc.

Aluminum Substrate

North China Aluminum Group, Mingtai Aluminum Group

Plate Thickness

0.14~0.40mm

Maximum Coil Width

1500mm

Spectral Sensitivity

830nm

Exposure Energy

110-130mj/cm2

Developing Temperature

23~25°C

Developing Time

25-30Secs

Safelight

2 hours under white light

Resolution

80,000 copies unbaked(Actually run length may vary according to printing machine,

ink paper condition)

Shelf Life

18 months

Storage Conditions

The recommended storage condition are 10~25°C, with 40%-60% humidity

Away from sunlight radiations&direct sunlight, Anti-humidity, Anti-acid, Pack height no more than 1.5 meters.