Two Promising Applications of 6061 Aluminium Plate
Publish:
Nov 14, 2019
Modify:
Nov 14, 2019
Author:
Dolly
From:
Haomei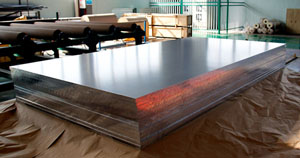 6061 aluminium plate is playing an important role in the lightweight of automobile and health baking. 6061 aluminum plate is one of Haomei's best selling products. See what we can do for you.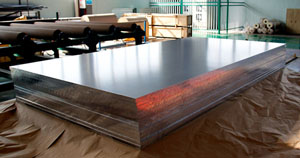 6061 aluminum plate, a typical structural aluminum, is one of the most commonly extruded alloys. Its mechanical properties make it ideal for a wide range of applications like Automated mechanical parts, precision machining, automotive chassis, cake molds, etc.
At present, automobile lightweighting is a general trend. The lightweight design of automobiles adopts modern design methods and effective means to optimize the design of automobile products or use new materials to achieve weight reduction, energy saving and emission reduction under the premise of ensuring comprehensive performance of automobiles.
In this aspect, 6061 aluminium plate has unbeatable advantages:
1. Lightweight. All aluminum is at least 100kg lighter than conventional steel. It is also helpful for improving power, fuel economy and operation control.
2. Corrosion resistant. The durability is higher than that of steel.
3. More secure. Aluminum absorbs twice as much energy as ordinary steel.
Food safety is vital for our health. For cake baking, which mold is safe to use? In general, most people prefer anodized aluminum molds to china mold or silicone mold.
Aluminum molds has the following advantages: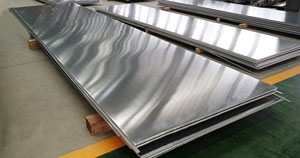 1. It is cheap, durable and light.
2. It is non-coated and is not harmful to the body.
3. It is of good thermal conductivity and even heating effect, contributing to better baking quality.
6061 aluminium alloy sheet is one of the Haomei Aluminum's best selling products. Our "1+1" hot continuous rolling production line is specially designed for the production of medium and high-end products like 6061 aluminum plates, 2 series aluminum plates, 7 series aluminium plates,etc.
TABLE OF Contents
CONTACT US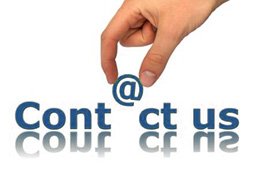 Haomei Aluminum CO., LTD.
Tel/Whatsapp: +86-15978414719
Email: sale@alumhm.com
Website: https://www.alumhm.com
Xin'an Industrial Assemble Region,Luoyang,Henan Province,China
Office Add: 1103, No.14 Waihuan Road, CBD, Zhengzhou, China