Top Five Coatings of Aluminum Sheet Coil
Publish:
Jan 08, 2020
Modify:
Jan 08, 2020
Author:
Dolly
From:
Haomei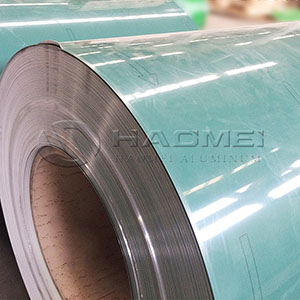 Top five coatings of aluminum sheet coil are PE, PVC,PVDF, Polycraft and Polysurlyn. PVC trim coil and aluminum sheet with polycraft moisture barrier,PE,PVDF are very popular.
In order to meet different application environments, aluminum sheet coil needs different coatings like PE, PVC,PVDF, Polycraft and Polysurlyn. What are the differences and functions of these coating? Let's come to know one by one.
Polyester Coating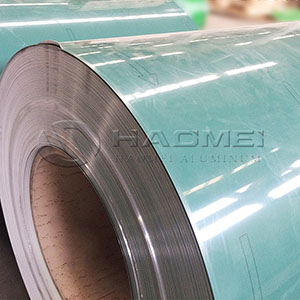 The polyester coating on the aluminum sheet coil can form a solid solid film with protective and decorative properties after several baking. Polyester coated aluminium sheet is very suitable for interior decoration and advertising boards.
It is a UV-resistant coating, which can protect the object from being exposed to the atmosphere, the attack of ultraviolet rays, wind, rain, frost and snow and the corrosion of temperature difference, freeze-thaw cycle, corrosive gas and microorganisms.
PVC Coating
PVC trim coil offers homeowners the ability to keep the natural wood trim look they love. Many homeowners prefer PVC-coated aluminum wrapped trim for this reason.
PVC-coated aluminum wrap can withstand high temperatures and extreme weather conditions. Rich colors and textures and low maintenance makes it popular in home decoration.
PVDF Coating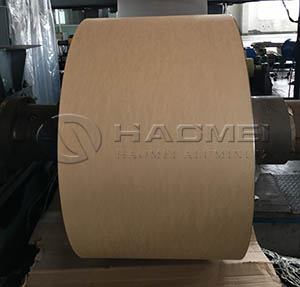 After the PVDF coating is baked at high temperature, the molecular structure in the coating is compact and has super weather resistance. In addition to strong abrasion resistance and impact resistance in mechanical properties, it shows long-term fade resistance and UV resistance in harsh climates and environments.
Polycraft Moisture Barrier
Polycraft coating has two kinds: PolySurlyn coating and kraft paper coating. Aluminum sheet with polycraft moisture barrier and aluminum coil with kraft paper are mainly used for anti-corrosion and thermal insulation projects, especially for pipeline insulation projects in Middle East oil countries.
TABLE OF Contents
CONTACT US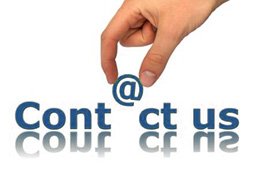 Haomei Aluminum CO., LTD.
Tel/Whatsapp: +86-15978414719
Email: sale@alumhm.com
Website: https://www.alumhm.com
Xin'an Industrial Assemble Region,Luoyang,Henan Province,China
Office Add: 1103, No.14 Waihuan Road, CBD, Zhengzhou, China