Different Types of Aluminum Coils for Cap Closure Head
Publish:
Dec 31, 2019
Modify:
Dec 31, 2019
Author:
Dolly
From:
Haomei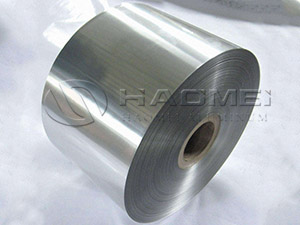 The aluminum coils are a very popular cap closure material. Of them, aluminum 1060,8011 and 5052 are the main kinds. What's their uses? Let's come to know together.
At present, the aluminum coil is a very popular cap closure material. It not only has beautiful outlook, but also has the function of pilfer proof. Therefore, aluminum ropp caps,aluminium screw caps and aluminium pilfer proof caps are widely used in the sealing packaging of beverage bottles, wine bottles, cosmetic bottles, medicine bottles, etc.
Which types of aluminum coils are often used as cap closure material? Let's come to know the main three kinds.
8011 aluminum coil is a main material of the aluminium pilfer proof caps. In addition to the good deep-drawing performance, 8011 aluminum coil has a certain strength after processing and hardening, making it more suitable for bottle cap materials.
8011 H16 medical bottle cap material and wine cap material are still slightly different in the production process. Because wine cap stretch requirements are higher than drug caps, there are differences in annealing.
1060 Aluminum Coil
1060 aluminum coil as cap closure head is in the form of aluminum-plastic combination. Because the aluminum-plastic combination part will contact the liquid in the bottle, most of them are used in the cosmetics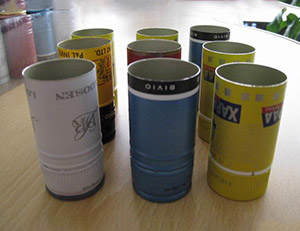 industry, and some are used in the pharmaceutical industry.
The main alloy element of aluminum coil 5052 is magnesium, which has good forming processability, corrosion resistance, weldability, and medium strength. It is an main material for can lids.
The aluminum coil 5052 is also mainly used for low load parts that require high plasticity and good weldability, such as mailboxes, gasoline or lubricating oil pipes, various liquid containers and other small deep-drawing small parts working in liquid or gaseous media.
For these popular aluminum coils, Haomei has complete sizes and thickness, welcome to contact us for the cheap price.
TABLE OF Contents
CONTACT US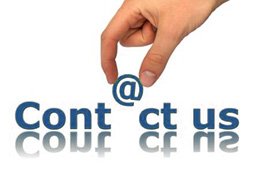 Haomei Aluminum CO., LTD.
Tel/Whatsapp: +86-15978414719
Email: sale@alumhm.com
Website: https://www.alumhm.com
Xin'an Industrial Assemble Region,Luoyang,Henan Province,China
Office Add: 1103, No.14 Waihuan Road, CBD, Zhengzhou, China