Haomei Marine Grade Aluminum with Certification Globally
Publish:
Jun 17, 2020
Modify:
Jun 17, 2020
Author:
Dolly
From:
Haomei
Haomei marine grade aluminum sheets such as marine grade aluminium 5083 with certification at home and abroad is a primary choice of many shipbuilding companies. Learn more!
Marine grade aluminum sheet is Haomei Aluminum's best selling product. Marine aluminum plates are more and more widely used in shipbuilding manufacturers due to their light weight, good performance, corrosion resistance and corrosion resistance.
Under the strategic development of the marine economy, the shipbuilding of global marine and inland shipyards has got stable development. For the aluminum plates manufacturers such as Haomei, the growing speed of marine grade aluminum is also obvious.
In 2016, our shipbuilding completions and new orders, account for about 35% of the world market share. In the development of the shipbuilding industry, the industrial concentration has further increased, and the market share of big enterprises has increased again. As for the marine aluminum sheet manufacturer, the industrial concentration is also very obvious.
The marine grade aluminum sheets for sale are mainly 5086, 5454,5383 and marine grade aluminium 5083, which are for ship decks and hulls. As the shipbuilding material, marine grade aluminum sheets must also be certified by authoritative organizations. In China, we passes CCS China Classification Society's material certification. In the US ship market, there are ABS; in Japanese, KR; in German, GR.
Haomei Aluminum's marine grade aluminum alloy is dominated by the 5000 aluminum sheet. Its 5083 and 5086 aluminum plates have passed the certification of China Classification Society, and have become the main supplier of many large domestic shipping companies. They were also certificated by DNV.
TABLE OF Contents
CONTACT US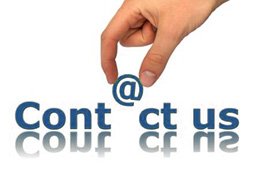 Haomei Aluminum CO., LTD.
Tel/Whatsapp: +86-15978414719
Email: sale@alumhm.com
Website: https://www.alumhm.com
Xin'an Industrial Assemble Region,Luoyang,Henan Province,China
Office Add: 1103, No.14 Waihuan Road, CBD, Zhengzhou, China