Facing to Covid-19: We are The One
Publish:
Mar 27, 2020
Modify:
Mar 27, 2020
Author:
Dolly
From:
Haomei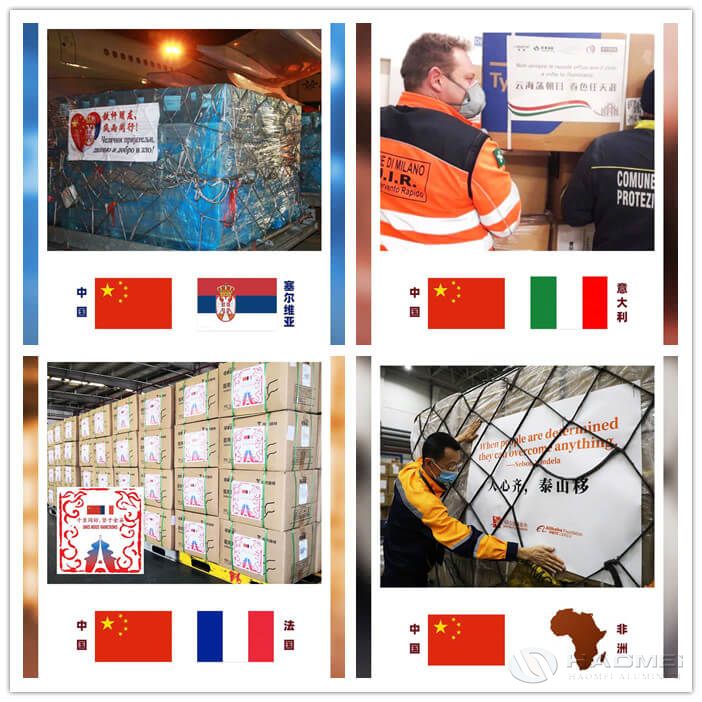 Facing the spread of Covid-19 globally, Chinese government and Chinese company like Haomei Aluminum, are trying our best to supply the needed medical supply and the suggestions of effective protective measures.
With the Covid-19 spreading fast globally, a lack of medical supply is more obvious in many countries. Facing to the sudden outbreak of the epidemic, most countries are not equipped to deal with it or don't realize its seriousness. China and Chinese people,having fought against the virus for a period, has known what is effective to protect ourselves.

At the beginning of the Coronavirus disease in China, it is not forgettable that many countries like Japan, Italy, Russia, Korea, Indonesia,German, UK, Thailand,etc. donated thousands of the facial masks, protective suit and other medical supply to help Chinese people to fight against the Covid-19.

Now China's epidemic situation has been greatly improved that most people has returned to the normal life and work. Not only Chinese government but also most Chinese people are helping those suffering countries in various ways.

In the first time, Chinese government has donated millions of medical supply and dispatched personnel to help those countries who are in urgent need of those help. At the same time, our government representing Chinese people showed our best wishes:"When people are determined, they can overcome anything.","Unis nours vaincrons"," Berg und Tal kommen nicht zusammen, wohi aber die Menschen","铁干朋友,风雨同行",etc.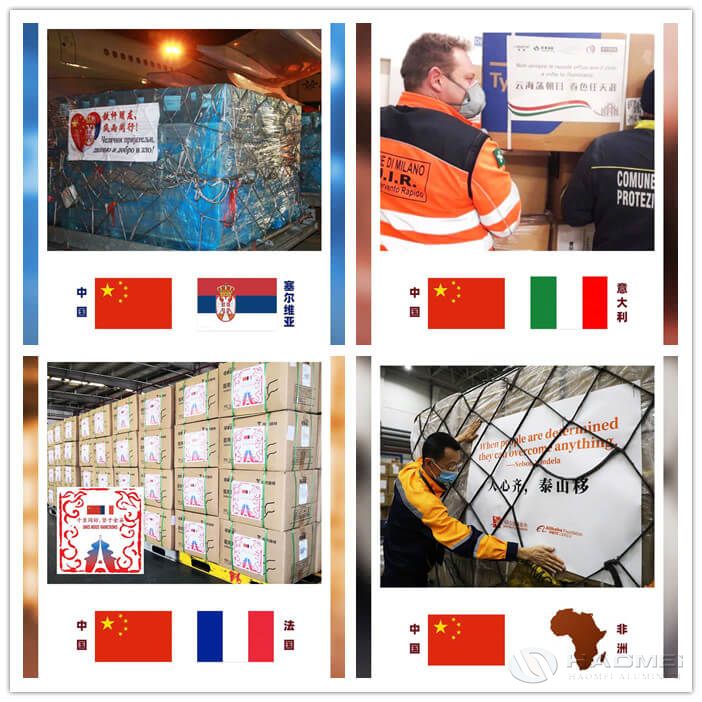 More than that, many civil societies and company are trying their best to help the foreign friends. Haomei Aluminum, I work for, has been concerned about the epidemic situation abroad since the early time. In the first time, our colleague asked their customers about the epidemic situation in their countries and if they needed those medical supply including facial mask and forehead thermometer.

No matter whether they have business contact with us or not, our boss told us that we should help everyone within our ability. In addition, we wanted to give them our suggestions of the effective protective measures.

In the past month Haomei purchased thousands of masks from every possible channel and sent them to our clients abroad in Europe, North America, South America, Philippines, Korea and Africa.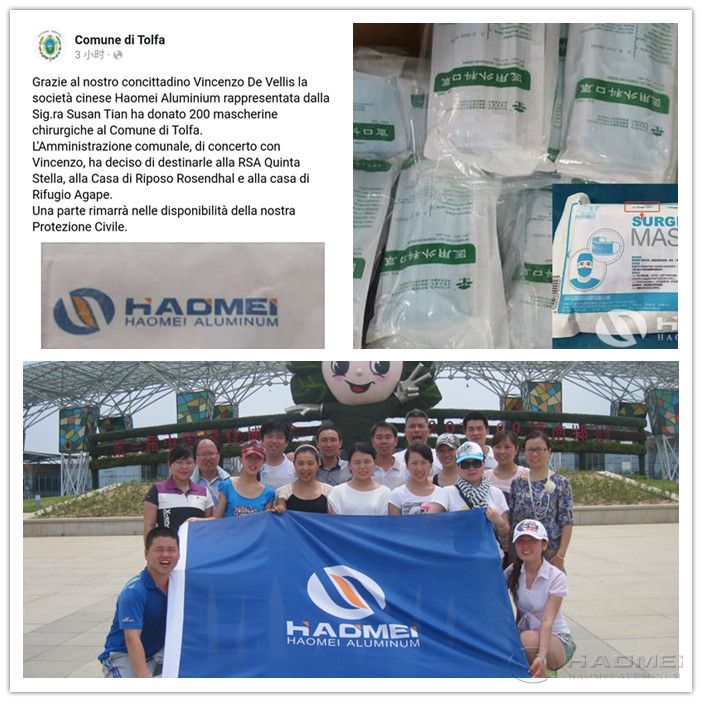 Many customers showed their thanks to us, which has made us moved a lot. One of my colleague, Susan donated two hundred of masks to her Italy customer and his reply made all of us moved.

He showed his thanks on Facebook: "Dear Susan, thank you again for your gift. The masks were delivered to health facilities in the city where I live. The Mayor of the city has published the thanks on Facebook. It will be my care to make public the gesture of immense humanity and brotherhood spontaneously performed by you."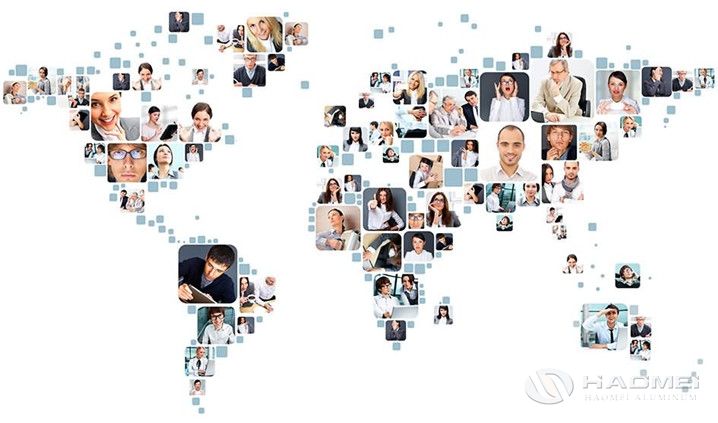 The outbreak of Covid-19 has proved again that we are the one. As a community of shared future, we should be united to win the battle no matter what belief we have, where we are from and which language we speak.

Facing to this bruising pandemic, more urgent, effective measures and serious attitude should be taken in all of the affected countries. The reasong why China and Chinese people get a lot of help and spare no effort to help others at present is because that we are the one. We only have one wish: All of us can be safe and health soon. When the epidemic is over, we can give each other a hug.
TABLE OF Contents
CONTACT US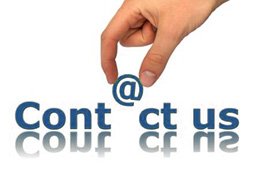 Haomei Aluminum CO., LTD.
Tel/Whatsapp: +86-15978414719
Email: sale@alumhm.com
Website: https://www.alumhm.com
Xin'an Industrial Assemble Region,Luoyang,Henan Province,China
Office Add: 1103, No.14 Waihuan Road, CBD, Zhengzhou, China