24 Inch Aluminum Flashing Roll White for Sale
Publish:
Jul 07, 2021
Modify:
Jul 07, 2021
Author:
Dolly
From:
Haomei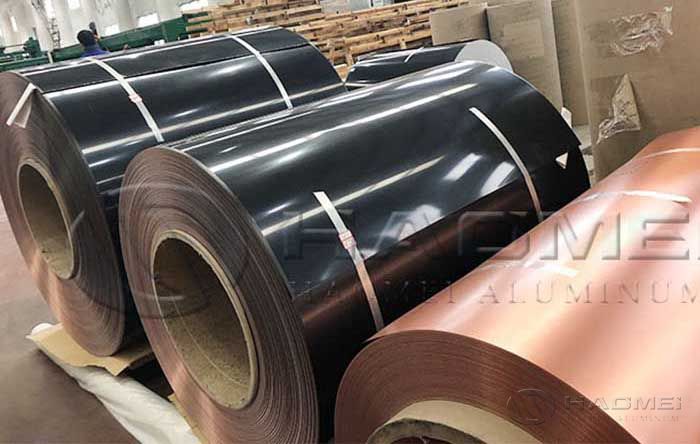 The 24 inch aluminum flashing roll white is a popular aluminum trim coil. What are the aluminum trim coil specifications such as black trim coil? Learn more.
The 24 inch aluminum flashing roll white is a popular aluminum trim coil, which is made by rolling paint on aluminum coils. The common paints are PE, PVDF and epoxy paint. It is widely used for roof, wall, building decoration and insulation projects.
The common alloys are 1100, 1060, 3003, 3004 and 5052 aluminum coil. Haomei Aluminum has rich colors: dark, white, brown, bronze, green, gray. It can be can be adjusted according to the Ral color card, or the customer's color sample. We also support various sizes and specifications. The coating is with high-quality paint such as Nippon, PPG, etc.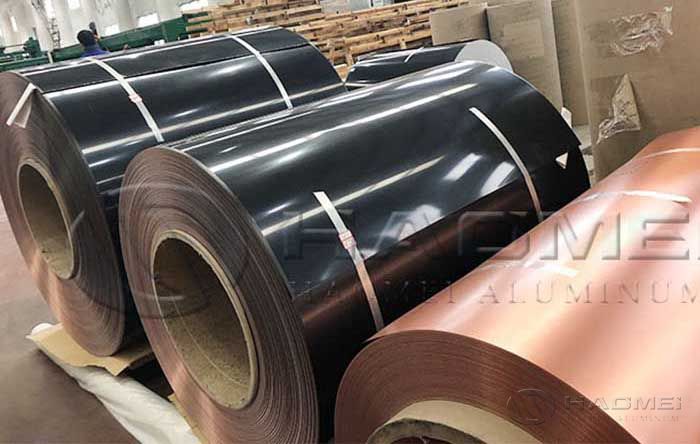 The aluminum trim coil is processed by cleaning, chromizing, roller coating, baking, etc. Because of the thickness of the coating, it can be divided into single coating (4-20 microns), double coating (25-28 microns) and 3 coatings (35-38 microns).
Haomei Aluminum adopts the advanced pre-roll coating process, which ensures that the surface of the color coated aluminum coil has no color difference and no dust particles. The thickness is 0.2-3.0mm, and the width is 10mm-1560mm. Compared with sprayed products, the roller coating production process can better ensure no color difference, super flatness, and super low loss.
Take the black trim coil for example. Let's have a look of its specifications:
Item

Alloy

1100, 3003, 3004, 3105, 5052, 8011,etc.

Coating

fluorocarbon, polyester, epoxy

Aluminum plate thickness

0.2-4.0 mm

Processing width

coated aluminum coil: 20mm-1500mm; coated aluminum sheet : 800-1750mm

Core diameter

150mm, 405mm, 505mm, 508mm, 510mm

Coating thickness

PVDF (fluorocarbon) >=25micron

POLYESTER (polyester)>=18micron

Gloss

10-90%

Coating hardness

greater than 2H

Adhesion

Not inferior to level 1

Impact resistance

no paint peeling, no cracks. Polyester coating is used for 20 years, fluorocarbon painting is used for 30 years
TABLE OF Contents
CONTACT US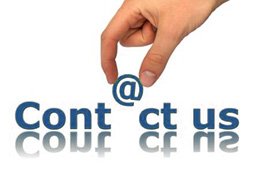 Haomei Aluminum CO., LTD.
Tel/Whatsapp: +86-15978414719
Email: sale@alumhm.com
Website: https://www.alumhm.com
Xin'an Industrial Assemble Region,Luoyang,Henan Province,China
Office Add: 1103, No.14 Waihuan Road, CBD, Zhengzhou, China