How to Choose Aluminum Trim Coil 24 x 50
Publish:
Feb 25, 2020
Modify:
Feb 25, 2020
Author:
Dolly
From:
Haomei
When you buy aluminum trim coil 24x50, you may have in difficult in choosing which color, aluminium alloy and care about prices. Haomei, manufacturer of trim coil24x50 offer you some guide.
Aluminum trim coil 24x50 is a popular type for building decoration. Different thicknesses, colors and patterns are produced tor the personalized needs. How to choose painted aluminum trim coil?
1. Which aluminum trim coil color to choose from?
There are many colors for the customers to choose from. But before choosing the color, the customer needs to first determine which coating is required, polyester or PVDF. Generally speaking, most people choose color coated aluminum coil with PE coating.
The thickness of the polyester coating is 15-18 microns, and the back coating can be 5-8 microns. This material can be used for 10-15 years. As for color, the common choices are blue, red, milky white,etc. We can also color according to RAL and Pantone color chart.
2. Which kind of aluminum alloy should the customer choose from?
The trim coil 24x50 for sale covers different aluminum alloys. For some common uses like billboard, 3003 or 1060 aluminum trim coil is a high cost-effective choice. But if you like to make roofing material, 3004 coated aluminum coil is better. So you can choose a proper aluminum alloy according to your specific application.
3. What are the aluminum trim coil prices?
There are many factors affecting the aluminum trim coil prices, therefore our prepainted aluminum coil prices adopt a floating pricing mechanism, which is mainly based on the spot price of aluminum ingots. Due to the different thickness of aluminum coils, the amount of paint used for color coating is different, so the production cost is also different. So when you buy aluminum trim coil, please pay attention to the coating thickness.
4. Why is the aluminum trim coil price of some manufacturers fare lower?
We should understand that a reasonable price is a guarantee of the quality. Some manufacturer reduce the production cost through decreasing the coating thickness or using their own paint. Haomei aluminum trim coil choose Nippon or PPG painting and the coating thickness is over 15 micron. So our aluminum trim coil price is not the cheapest, but reasonable and competitive.
TABLE OF Contents
CONTACT US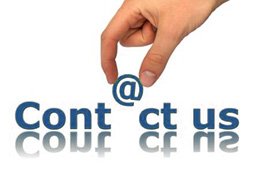 Haomei Aluminum CO., LTD.
Tel/Whatsapp: +86-15978414719
Email: sale@alumhm.com
Website: https://www.alumhm.com
Xin'an Industrial Assemble Region,Luoyang,Henan Province,China
Office Add: 1103, No.14 Waihuan Road, CBD, Zhengzhou, China