The Superior Properties of Aluminum Siding Trim Coil
Publish:
Feb 24, 2020
Modify:
Feb 24, 2020
Author:
Dolly
From:
Haomei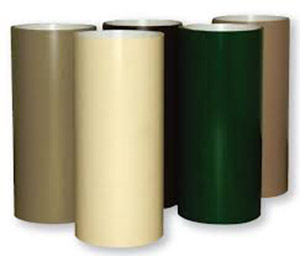 How much do you know about aluminum siding trim coil? It is light, easy processing and colorful. More superior properties of trim coil for sale is to find in this article. Learn more!
Aluminum siding trim coil, also called color coated aluminum coil, is to do coloring treatment of aluminum coil. The common two coatings are polyester coating and PVDF coating,which are no color fading for 30 years.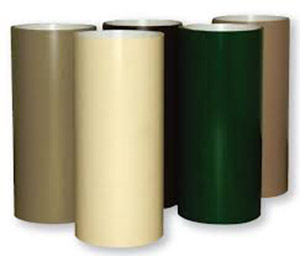 Trim coil for sale is of stable performance and not easy to be corroded. Its weight per square meter is the lightest compared with other metals. Its superior properties includes:
1. Easy Processing
It is easy to cut, bend and shape. You also can use hand brake to create your own trim.
2. Wide Application
Rich kinds of aluminum siding trim coils not only match popular siding color schemes,but also can b used for custom flashing or cladding and do-it-yourself projects.
3. Strong Decorative Effect
It has rich colors and patterns such as wood grain and stone grain that is so vivid and attractive, giving customers a wide range of individual choices. This also make it adapt to different construction styles.
4. Smooth surface
No temperature indentation is left on the surface. There is no residual stress on aluminum trim roll and no deformation after shearing.
5. Strong corrosion resistance, weather resistance and temperature resistance
Aluminum trim coil is of high gloss retention, good color stability, and minimal change in color difference. The PE coating can keep fresh for 10 years while PVDF coating coil for more than 20 years.

It is resistant to salt, alkali and acid rain corrosion.which does not corrode itself to produce toxic bacteria and any toxic gas.

Its melting point is 660 degrees and is flame-retardant.
6. Excellent Mechanical Properties
Color coated aluminum coil has the needed strength, which will not bend, deform and swell under the changes of wind pressure, temperature, humidity and other factors.
7. Environmental Protection
The coating contains active chemical molecules, which contributes to the formation of a protective layer on the aluminum coil, which is good for recycling.
TABLE OF Contents
CONTACT US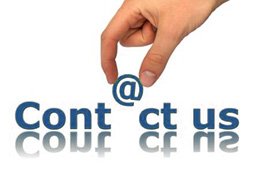 Haomei Aluminum CO., LTD.
Tel/Whatsapp: +86-15978414719
Email: sale@alumhm.com
Website: https://www.alumhm.com
Xin'an Industrial Assemble Region,Luoyang,Henan Province,China
Office Add: 1103, No.14 Waihuan Road, CBD, Zhengzhou, China