How Much Do You Know About 6061 Aluminum Tread Plate
Publish:
Feb 20, 2020
Modify:
Feb 20, 2020
Author:
Dolly
From:
Haomei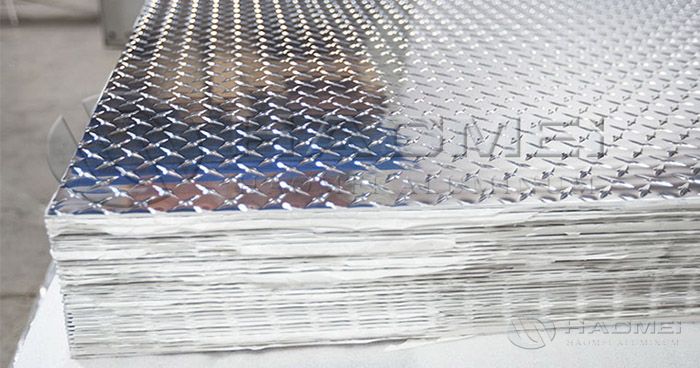 6061 aluminum tread plate is a kind of heat-treated aluminum plate, with higher hardness and rich patterns. Welcome to learn more if you like to buy 6061 aluminum check plate.
Aluminium checker plate sheet is of high hardness,strong durability, easy welding and corrosion resistance. It features excellent non-slip effect, which is widely used in various fields such as stairs, non-slip floor, decorative sheet,etc.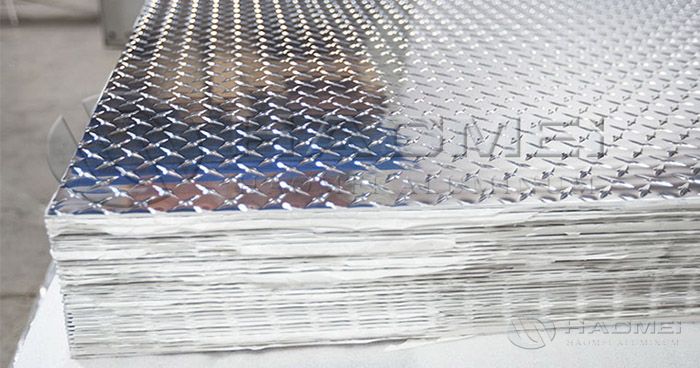 The surface of aluminum tread plate is of rich patterns including 5 bar, diamond, compass,etc. Its alloys have 1 series, 3 series, 5 series aluminum sheet. Of these three series, 6061 aluminum tread plate is more common.
It is also well known for its high strength, durability and non-slip properties.In terms of hardness, the heat treated 6061T6 aluminum sheet is higher than 3003 aluminum tread plate, so it is widely used in construction fields and ships such as deck floor.
As an aluminum check plate supplier, Haomei aluminium checker plate is of 0.8-7.0 mm thickness, 100-2600 mm width and 500-16,000 mm length. All products comply with national standards and international standards such as AMS and JIS. We also can customize a variety of specifications according to customer needs
TABLE OF Contents
CONTACT US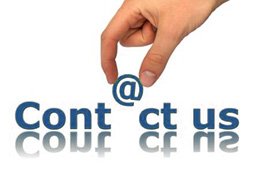 Haomei Aluminum CO., LTD.
Tel/Whatsapp: +86-15978414719
Email: sale@alumhm.com
Website: https://www.alumhm.com
Xin'an Industrial Assemble Region,Luoyang,Henan Province,China
Office Add: 1103, No.14 Waihuan Road, CBD, Zhengzhou, China