Different Uses of The Patterned Aluminum Sheets
Publish:
Apr 18, 2022
Modify:
Apr 18, 2022
Author:
Dolly
From:
Haomei

The aluminum tread plate patterns include five bar, diamond, orange peel, three bar and small five bar. What are their uses? Learn more.
The aluminum tread plate patterns include five bar, diamond, orange peel, three bar and small five bar. The orange peel, diamond, hemispherical pattern and pearl has a strong decorative effect. Among them, the orange peel patterned aluminum plate has a good contact area, and is often used in refrigerators, air-conditioning refrigeration, and pipeline anti-corrosion and insulation.

5 bar pattern aluminum tread plate features a strong anti-slip effect due to the obvious concave and convex pattern. It is often used in automobiles, buses, vans, Iveco, ships, equipment platform treads, stair treads, cold storage floors, etc. Since it is aluminum tread plate, it has good surface brightness and corrosion resistance, and will not rust. There are also other aluminum tread plate patterns, which is customized according to the special requirements of customers.
According to alloys, it can be divided into ordinary patterned aluminum sheet, Al-Mg aluminum sheet and Al-Mg aluminum sheet. Ordinary pattern aluminum sheet is processed on the basis of 1060 aluminum plate, which can adapt to the ordinary environment and is cheap.
The aluminum-manganese tread plate is made of 3003 aluminium sheet, of which the strength is slightly higher than that of the ordinary aluminum plate, and has a certain anti-rust performance, but the hardness and corrosion resistance are not very high.
The aluminum-magnesium is made of 5052 or 5083 aluminum tread plate, which has good corrosion resistance, hardness and rust resistance. It can usually be applied to places with a certain load-bearing capacity.
Haomei Aluminum adopts the advanced grinding machine, ensuring that the rolling mill can be ground regularly and meticulously, so that the rolling equipment runs accurately and the surface quality of the product is improved. Haomei patterned aluminum sheet per square meter is about 7kg and the tensile strength is 200N per square millimeter.
In addition, the aluminum tread plate has high elongation, and the relative elongation is higher than 10%. It can withstand high bending without breaking, and has good toughness. Welcome to leave message below to inquire patterned aluminum tread plate price.
TABLE OF Contents
CONTACT US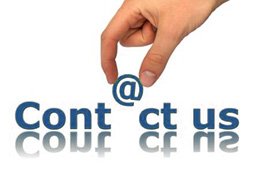 Haomei Aluminum CO., LTD.
Tel/Whatsapp: +86-15978414719
Email: sale@alumhm.com
Website: https://www.alumhm.com
Xin'an Industrial Assemble Region,Luoyang,Henan Province,China
Office Add: 1103, No.14 Waihuan Road, CBD, Zhengzhou, China