White Aluminum Coil Stock
Publish:
Nov 17, 2020
Modify:
Nov 17, 2020
Author:
Dolly
From:
Haomei
The white aluminum coil stock can be in various ways like trim around windows and doors. What are the features and specification of white aluminum trim coil? Learn more.
The paining aluminum trim coil is to color the surface of the aluminum coil to get a better weather resistance and decorative effect. It can be in various ways, including trim around windows and doors, flashing around skylights and dormers, and hobby or household applications.
The trim aluminum coil features a smooth finish and is easy to cut, bend, and shape. It is of acid resistance, alkali resistance, corrosion resistance, chalking resistance, decay resistance, ultraviolet radiation resistance, friction resistance, etc.
The specification of white aluminium coil:
Substrates

AA1100, 3003, 3004, 3105, 5006, 5052, 8011, etc.

Thickness

0.08-1.5mm

Width

<1800mm

Coils core diameter

150mm ,405mm, 505mm, 508mm, 510mm

Coating thickness

PVDF >=25micron POLYESTER>=18micron

Pencil hardness

> 2HB

Coating adhesive

not lower than first grade Impact: no any crack (50kg/cm, ASTMD-2794:1993)

Bend strength

>100 times

Boiling point

no any distortion and color change (in the 99 more or less 1 degree water, then cooling 2 hours)

Corrosive

surface deep in the 5% muriatic acid and 5% NaCL, interior deep in the 2% muriatic acid and 2% NaCL, after 48 hours, no change

Impact resistance

0.2-0.3mm, ≥30kg·cm

>0.3mm, ≥50kg·cm

Gloss tolerance

≤5°(Gloss ≥70°)

≤10°(Glossiness<70°)
Haomei white aluminum coil stock choose quality aluminum coil. With high-performance roll coating processing technology, we can can effectively control the size accuracy and ensure uniform color and thickness. The service life can last 20-30 years. Welcome to leave message below to get the latest price.
TABLE OF Contents
CONTACT US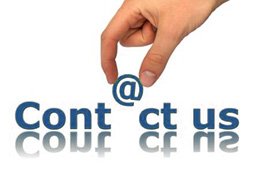 Haomei Aluminum CO., LTD.
Tel/Whatsapp: +86-15978414719
Email: sale@alumhm.com
Website: https://www.alumhm.com
Xin'an Industrial Assemble Region,Luoyang,Henan Province,China
Office Add: 1103, No.14 Waihuan Road, CBD, Zhengzhou, China