What Are The Properties Of The Painted Aluminum Coil
Publish:
Dec 12, 2019
Modify:
Dec 12, 2019
Author:
Dolly
From:
Haomei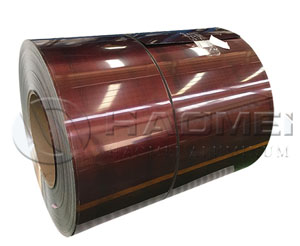 Why Is the painted aluminum coil so popular? Five superior properties make it such as rich aluminum trim coil colors. PVDF color coated aluminum coil has no color fading for 20 years. Learn more.
The painted aluminum coil, also called color coated aluminum coil, has been a top popular material in decoration and other fields. What are its superior properties?
Aluminum Trim Coil Colors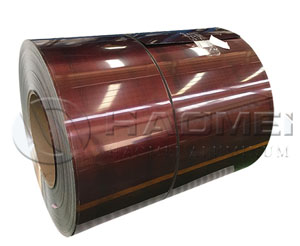 There are rich colors for you to choose from. The common colors are white, black, brown, copper,gold, red, blue, purple,etc. Rich colors make aluminum trim col an ideal choice in different applications.
Eco-friendly
It will not corrode to produce germs and release any toxic gas. In addition, it is resistant to salt, alkali, and acid rain. Since it will not rust, it has a great recycling value.
Strong Decoration Effect
Its vivid physical texture and fresh natural beauty bring many enjoyable feelings to the people. Besides, various patterns gives the customers a wide range of personality choices.
Super Weather Resistance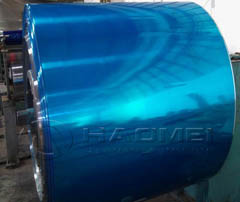 The baking paint at high temperature has high gloss retention, good color stability and minimal change in color difference. The polyester coated aluminium coil has no color fading for at least 10 years while PVDF color coated aluminum coil can keep fresh color at least 20 years.
Good Bending Strength
The pre painted aluminum coil has the required bending strength for the decorative material. The changes in wind pressure, temperature, humidity and other factors will not cause bending, deformation, swelling, etc.
TABLE OF Contents
CONTACT US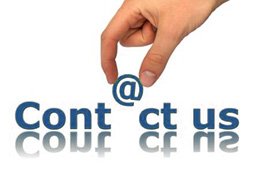 Haomei Aluminum CO., LTD.
Tel/Whatsapp: +86-15978414719
Email: sale@alumhm.com
Website: https://www.alumhm.com
Xin'an Industrial Assemble Region,Luoyang,Henan Province,China
Office Add: 1103, No.14 Waihuan Road, CBD, Zhengzhou, China