Different Types of Aluminum Discs for Sale
Publish:
Dec 18, 2019
Modify:
Dec 18, 2019
Author:
Dolly
From:
Haomei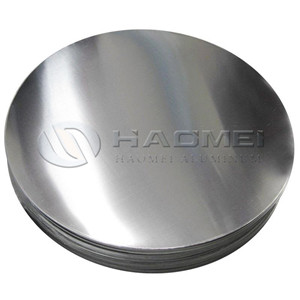 Among aluminum discs for sale, different types of aluminum discs blank are produced for different applications. The main ones are 6061 aluminum discs, 1060 aluminum circle and 3003 alu discs. Learn more!
Aluminium discs for sale is a deep drawing aluminum product on the basis of aluminum sheet or aluminum coil. It is widely used for utensil, craft,mold, electronics, daily chemicals, auto parts, printing,etc.
For meeting the requirements in different fields, there are different types of aluminum discs blank. The common blank aluminum discs types are 1060 aluminum circle, 3003 aluminum discs and 6061 aluminum discs.
1060 Aluminum Circle is of high plasticity, corrosion resistance, electrical conductivity and thermal conductivity, but strength is low. It is used to make a variety of cookware products, lampshade, capacitor shell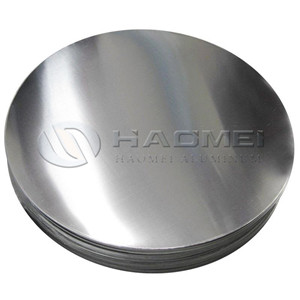 material,etc.
3003 Aluminum Circle
3003 Aluminum circle is composed of aluminum, manganese and a tiny percentage of copper. The addition of manganese makes this alloy about 20% stronger than commercially pure aluminum (1100). It is mainly used in cookware&electrical appliances, lighting reflectors and construction fields.
6061 aluminum discs is a kind of heat treatable aluminum alloy. It is of excellent corrosion resistance and middle strength. T4 and T6 is the most common tempers for their good machanicability and weldability.
It is widely used in cookware, cooking utensil, pressure cookware, kitchen disc,cooking pan, fryer, reflector of lights etc.
TABLE OF Contents
CONTACT US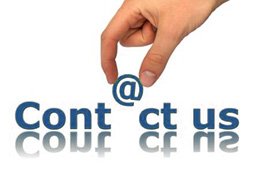 Haomei Aluminum CO., LTD.
Tel/Whatsapp: +86-15978414719
Email: sale@alumhm.com
Website: https://www.alumhm.com
Xin'an Industrial Assemble Region,Luoyang,Henan Province,China
Office Add: 1103, No.14 Waihuan Road, CBD, Zhengzhou, China