The Common Alloys of Aluminum Strip Stock
Publish:
Jul 29, 2020
Modify:
Jul 29, 2020
Author:
Dolly
From:
Haomei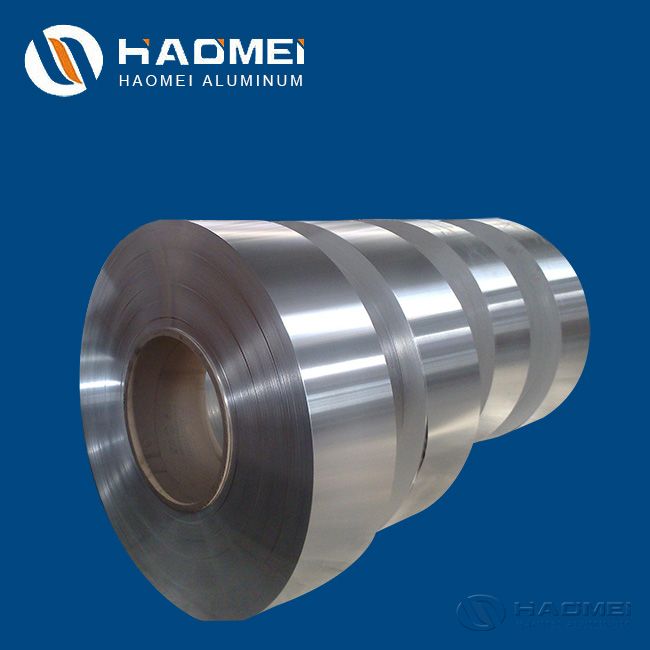 As an aluminum strip roll supplier, Haomei Alu has different series of aluminum strip stock such as soft aluminum strip. Learn more about their performances and applications.
Aluminum strip stock can be divided into many series according to different alloys. There are some common series. Lets have a look together.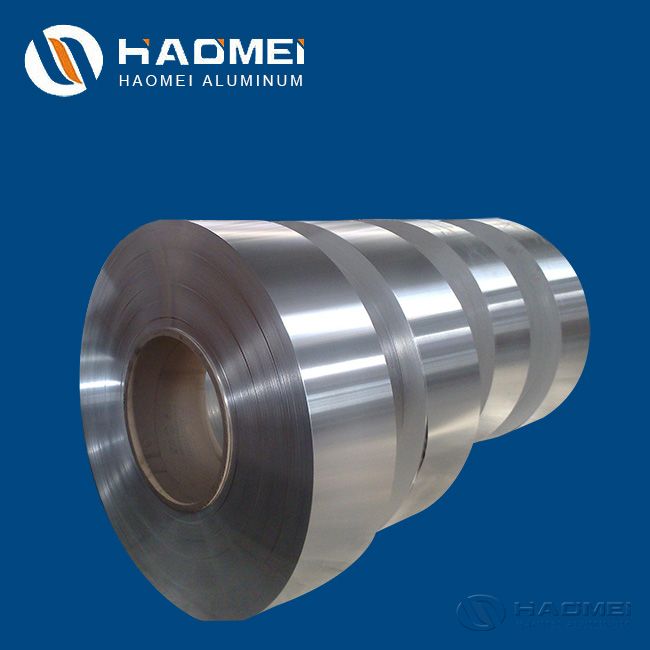 Pure aluminum strip: The pure aluminum strip is one kind of the soft aluminum strips. The advantage of pure aluminum tape is that it has good thermal conductivity, electrical conductivity, and good ductility. It is often used in transformers, cable armoring, metal stamping, lampshades, radiator fins, etc.
In the H24 semi-hard temper, the pure aluminum strip has good bending and stamping performance, and the tensile performance in the O temper is very good. It is suitable for the processing of the forming parts by stretching such as lamps and lanterns. At the same time, the pure aluminum strip price is the lowest among all the alloys.
Al-Mn aluminum strip roll: The typical alloy is 3003 aluminum strip. It is of a certain strength and excellent rust and corrosion resistance, therefore it is suitable for the processing of hardware products with certain requirements for strength. The 3000 aluminum strip price is slightly higher than pure aluminum strip.
Al-Mg aluminum strip stock: Its representative alloys are 5052 and 5754 aluminum strip, which have a relatively high content of magnesium. They are of high hardness and good bending performance, which is suitable for the hardware industry that has the clear requirements for hardness and bending performance.
Al-Mg-Si aluminum strip: The most popular alloy in this series is 6061 aluminum strip with T6 temper. It is one of the highest hardness products among all aluminum strips, which is not suitable for bending.
Each series of aluminum alloy strip has its application. What do you use aluminum strip for? As a big aluminum strip roll supplier, we have different alloys, different sizes and different processing craft, welcome to leave message below to get what you want.
TABLE OF Contents
CONTACT US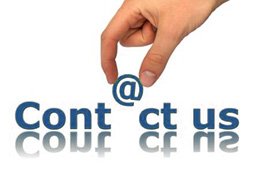 Haomei Aluminum CO., LTD.
Tel/Whatsapp: +86-15978414719
Email: sale@alumhm.com
Website: https://www.alumhm.com
Xin'an Industrial Assemble Region,Luoyang,Henan Province,China
Office Add: 1103, No.14 Waihuan Road, CBD, Zhengzhou, China