The Aluminum Foil Packaging Specification
Publish:
Sep 18, 2020
Modify:
Sep 18, 2020
Author:
Dolly
From:
Haomei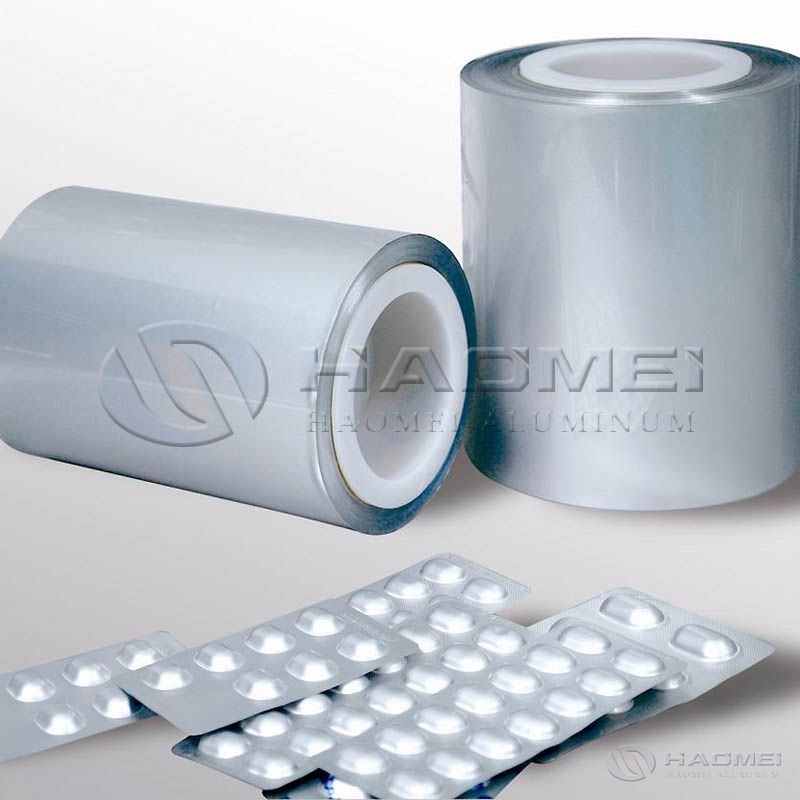 The aluminum foil packaging is widely used in many fields such as PTP aluminum foil, food wrapping foil, household aluminum foil. Haomei Aluminum has all of them.
The aluminum is of excellent thermal conductivity, lightweight, formability, hygiene and safety and high recycling value. The many advantages of aluminum foil packaging make it widely used in food, pharmaceutical, tobacco packaging. The common alloys are 1060, 3104, 3105, 8011, 8021, etc.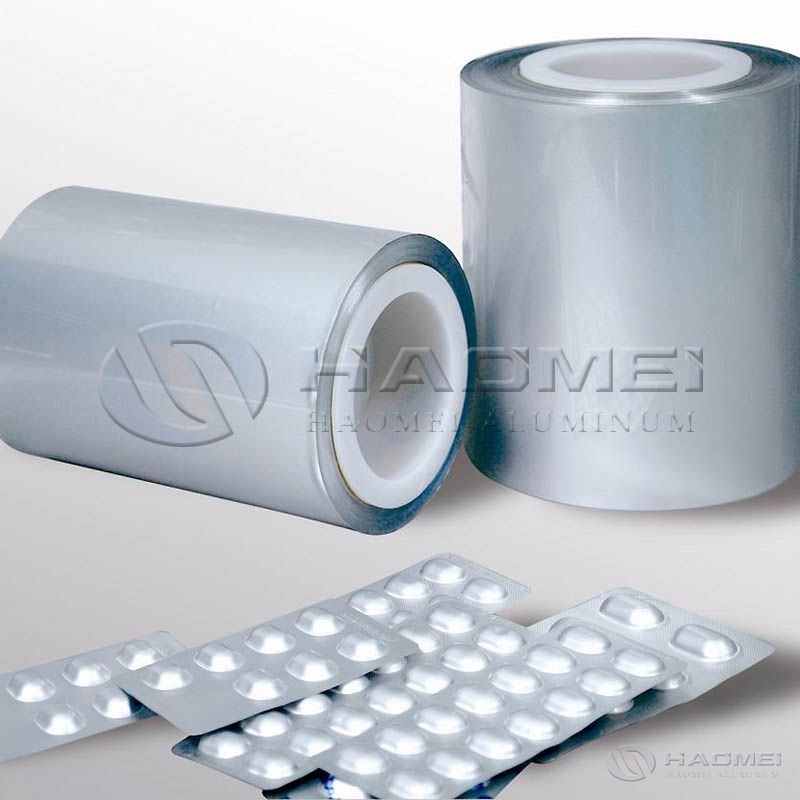 The 1000, 3000 and 5000 aluminum foil paper is mainly used for can lid material, can body and bottle cap material. 8000 series alumnum foil is the main alloy, which has a wider application such as aluminum foil container, food wrapping foil, PTP aluminum foil, milk powder lid, yogurt lid, sealing foil, aluminum foil for toothpaster, cake tray,etc.
The household aluminum foil is widely used in cooking, freezing, fresh-keeping, baking,etc. In the refrigerator or freezer, the food wrapping foil can be directly wrapped on the food, which can keep the food from being deformed and avoid the water loss of fish, vegetables, fruits, and dishes.
Because PTP aluminum foil is of light weight, excellent light-shielding, high moisture resistance, and barrier properties, it has been one of the main forms of pharmaceutical packaging. It can be divided into hard aluminum foil and soft aluminum foil. The former is mostly used for blister packaging of pharmaceutical tablets and capsules, while the latter is generally used as the outer packaging of powder particles and powders.
There is the aluminum foil packaging specification.
Application

Alloy

Thickness(mm)

Width(mm)

Can lid material

5182/5052

H19/H39/H48

0.20-0.40

700-1650

Can body material

3004/3104

H19/H18

0.26-0.30

900-1650

Bottle cap material

8011

H14/H16/H24/H26/H18

0.20-0.30

50-1500

Aluminum foil container

8011

0.06-0.1

900-1300

Pharmaceutical aluminium foil

8021/8011

O/H18 temper

0.02-0.08

450-1200

Hot sealing foil

8011/8079

O temper

0.025-0.1

280-1050

Aluminum foil for tooth paster

8011-O

0.009-0.02

600-1200

Household aluminum foil

1235/8011/3003

O/H18//H22/H24 temper

0.009-0.1

100-1030
TABLE OF Contents
CONTACT US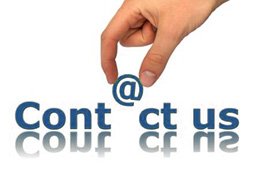 Haomei Aluminum CO., LTD.
Tel/Whatsapp: +86-15978414719
Email: sale@alumhm.com
Website: https://www.alumhm.com
Xin'an Industrial Assemble Region,Luoyang,Henan Province,China
Office Add: 1103, No.14 Waihuan Road, CBD, Zhengzhou, China