Battery Aluminum Foil For Lithium Ion
Series: 1000 and 3000 series
Application: Lithium Ion battery
TABLE OF Contents
CONTACT US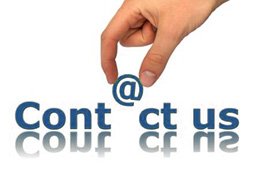 Haomei Aluminum CO., LTD.
Tel/Whatsapp: +86-15978414719
Email: sale@alumhm.com
Website: https://www.alumhm.com
Xin'an Industrial Assemble Region,Luoyang,Henan Province,China
Office Add: 1103, No.14 Waihuan Road, CBD, Zhengzhou, China
What Is Battery Aluminum Foil
Lithium-ion batteries can be classified into consumption, power and energy storage batteries according to their application fields. Important constituent materials of lithium-ion batteries include electrolyte, separator materials, positive and negative electrode materials and so on.
The positive electrode material occupies a large proportion. Its performance directly affects the performance of the lithium-ion battery, and its cost directly determines the battery cost. Among them, aluminum foil is usually used as the positive electrode current collector, and copper foil is used as the negative electrode current collector.
and copper foil is used as the negative electrode current collector. In order to ensure the stability of the current collector inside the battery, the purity of the aluminum foil is required to be above 98%. The commonly used battery aluminum foil are 1060, 1050, 1070, 1235, 3003,etc. The common tempers are O, H14, H18, H24, H22, etc.
Application of Aluminum Foil For Lithium Ion Battery
Haomei battery aluminum foil can be used for different kinds of lithium ion battery: power battery, energy storage battery and consumer electronic battery.
1. Power battery: It is used in new energy vehicle and special vehicles.
2. Energy storage battery: It is used in large scale electrical energy storage, small size energy storage, household distributed energy storage, photovoltaic power storage, white power storage, etc.
3. Consumer electronica battery: mobile phones, laptops/tablets, wearable electronics, light vehicle, electrical tools, power bank,etc.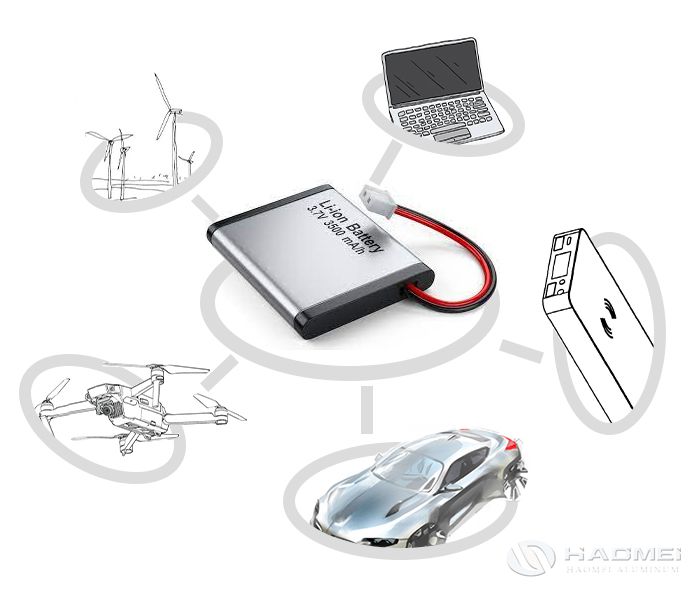 Specification of Lithium Ion Battery Aluminum Foil
Alloy

Temper

Thickness(mm)

Width(mm)

Inner Diameter(mm)

Outer Diameter(mm)

1070 1070A 1235 1100 1060 3003 HL07 HL08 HL09

H18

0.009-0.02

100-1550

75

76.2

150

152.4

It is determined by mutual negotiation.
Battery Aluminum Properties
Thickness Diviation

Width Diviation

Thickness

Thickness Diviation Tolerance

High-precision grade

Normal grade

0.009-0.02

+/-4%

+/-0.5 mm

+/-1 mm
Alloy

Thickness (mm)

N/mm2Tensile Strength

Elongation %

1070

0.013

≥185

≥2.5

0.015

≥185

≥2.5

0.02

≥185

≥2.5

0.01

≥195

≥2.0

0.009

≥195

≥2.0

1235

0.012

≥230

≥2.0

0.01

≥230

≥1.5

0.009

≥240

≥1.5

1100

0.012

≥230

≥2.0

0.015

≥300

≥2.0

1060

0.012

≥210

≥2.5

3003

0.015

≥240

≥3.0

0.012

≥270

≥2.5

0.02

≥240

≥2.5

Hl04

0.013

≥230

≥2.5

0.012

≥260

≥2.0

0.015

≥220

≥3.0

HL07

0.01

≥270

≥2.0

0.012

≥260

≥1.5

HL08

0.01

≥260

≥1.5

HL09

0.012

≥270

≥1.5
Advantages of Lithium Ion Battery Aluminum Foil
1. Pure aluminum foil has good conductivity and soft texture, which can meet the requirements of lithium batteries for the conductivity and flexibility of the positive electrode material, and will not cause brittle fracture during winding. It can also greatly reduces the manufacturing cost of batteries.
2. The performance of aluminum foil is stable. Aluminum reacts easily in the air, forming a dense aluminum oxide film on the surface, which plays a good role in protecting aluminum in the electrolyte.
3. It can extend the service life of lithium-ion batteries. Because aluminum foil battery has better physical functions, making the cycle function of lithium batteries significantly improved.
4. It can improve the consistency of the lithium battery. The use of special aluminum foil can not only reduce the internal resistance, but also improve the consistency of the internal resistance.
5. It can improve the rate discharge function of the battery. After the special aluminum foil is selected, the rate function of the lithium battery advances significantly. Especially in the case of a large rate (greater than 3C), the rate discharge capacity advances above 15%.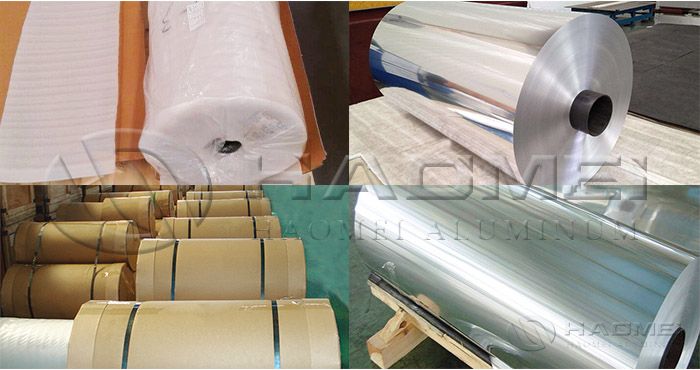 Performance Requirements
1. Haomei battery aluminium foil is of a smooth and clean surface, no obvious roll marks, no creases, and no oil stains.
2. Its thickness is 0.009-0.02 mm. If you need thinner thickness, welcome to contact us directly.
3. The strength of battery aluminum foil can be over 270Mpa.
4. The aluminum foil coil is required to be wound tightly, the end surface is flat and clean, and the edge is smooth.
5. The length of the two ends of the tube core generally does not exceed the foil width 5mm; the aluminum foil should be wound in the center of the tube core; the joint part has a clear joint mark on the two ends of the aluminum coil.
Why Choose Haomei Aluminum
1. Haomei Aluminum introduces the international equipment ANDRITZ profile rollers with excellent craftsmanship to ensure that the all the types of aluminum foils'shape is flat.
2. Honeywell thickness gauge is used to ensure the control of the thickness and the surface tension. The dyne pen test is not less than 32 dyne, and the aluminum foil roll is not more than ±1.0mm.
3. Haomei Aluminum's battery foil is highly safe. In the event of a safety hazard, the soft-packed battery will only swell and crack at most, and will not explode.