Different Uses of Aluminum Circle
Publish:
Jul 05, 2022
Modify:
Jul 05, 2022
Author:
Dolly
From:
Haomei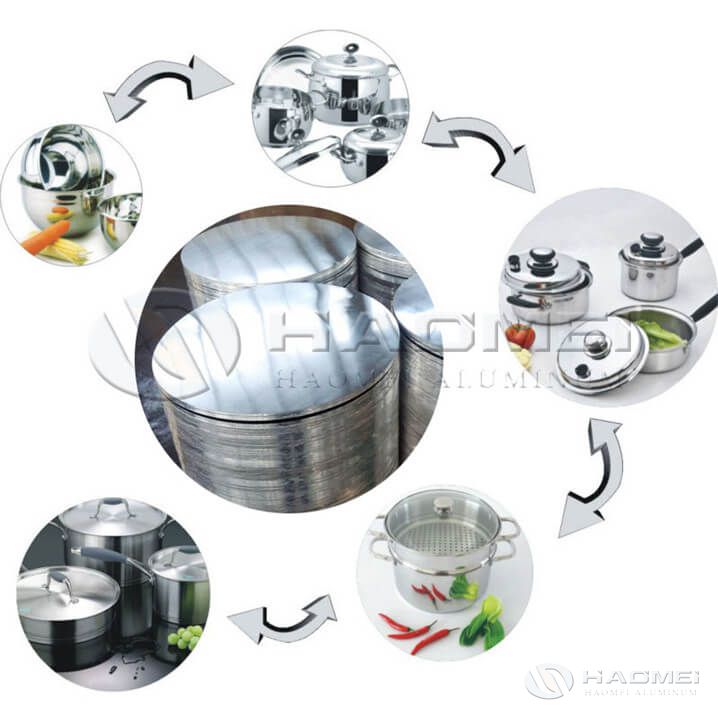 Aluminum circle is widely used in cookware, lamp cover, road signs, etc. 5052 aluminum circle is very popular in USA as the raw material for road sign and oil tight hatch cover. Learn more.
Aluminum circles belong to the primary processed products after continuous stamping of aluminum coils. They are mainly used in lamps, kitchen utensils, electronic and electrical enclosures, road signs, etc. The usually chosen temper is O temper with good extension performance.
Circle aluminum pans is the most widely used cookware material in the world because of its light weight, fast heat conduction and easy processing. Most non-stick pans use aluminum circle discs as the raw material. Haomei aluminium circles for utensils are often used in high-end cookware like Japanese rice cookers. We specialize in providing consistent quality anodized surfaces.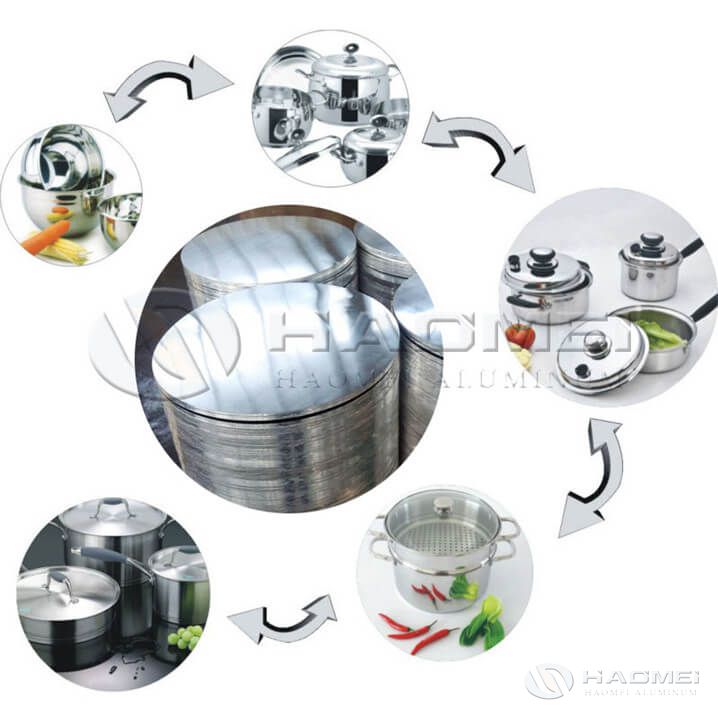 The notable feature of Haomei aluminum circle for cookware is the excellent stamping performance. . Grain size is tightly controlled to minimize the "orange peel effect," which is a rough, orange peel-like surface that tends to occur after deep drawing. With the strict control of the chemical composition, our aluminum discs have good elongation during heat treatment. 1050, 1060, 1100, 3003,etc., are the common alloy grades.
As a high-end metal alloy material, aluminum circle has obvious advantages in lamp manufacturing. In fact, those countries with relatively developed industries in the world have begun to replace traditional metal with aluminum circle. Aluminum circle for utensils has been used in downlights, shelf lights and street lights.
With the increase in traffic, many countries have adopted pictorial signs or through simplification and standardization, promoting international tourism and reducing barriers caused by differences between the two languages. 1060, 3003, 3004 and 5052 aluminum circle are often used. 5052 aluminum circle is very popular in USA, which is often used for road signs or oil tight hatch cover.
5052 aluminum circle has a higher strength than 3003 aluminum alloy, especially the highest fatigue strength. In addition, compared to the machinability of 3003 aluminum, the machinability of 5052 aluminum is also better. Its seawater resistance is also excellent. Haomei Alumium has rich alloys and sizes of aluminum circle sheets. Welcome to leave message below to inquire what you need.
TABLE OF Contents
CONTACT US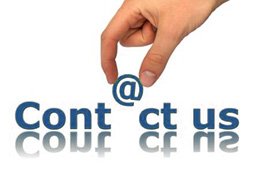 Haomei Aluminum CO., LTD.
Tel/Whatsapp: +86-15978414719
Email: sale@alumhm.com
Website: https://www.alumhm.com
Xin'an Industrial Assemble Region,Luoyang,Henan Province,China
Office Add: 1103, No.14 Waihuan Road, CBD, Zhengzhou, China