Aluminium Foil For Food Packaging
Publish:
Sep 18, 2020
Modify:
Sep 18, 2020
Author:
Dolly
From:
Haomei
8011 and 8021 aluminum foil are two main kinds of food packaging foil. The foil packaging for food has two forms: aluminum-plastic and Tetra Pak. Learn more.
There are two main applications of aluminum foil for food packaging: one is aluminum-plastic or aluminum-paper composite packaging, the other is aluminum, plastic, and paper multilayer composite packaging, namely Tetra Pak.
The aluminum foil for food packaging is mainly used for chocolate, candy packaging, instant food, cooked food packaging, milk product packaging, wine seal packaging, pet food packaging, tea, coffee,etc.
In terms of packaging form, it is divided into flexible packaging and aluminum-plastic composite packaging. With the development of new packaging technology, there are many new packaging methods such as antifreeze aluminum foil packaging, anti-condensation aluminum foil packaging, etc.
The food packaging foil is usually 8000 series aluminum foil including 8011 and 8021 aluminum foil. They are clean, hygienic and easy to print. As a packaging material, aluminum foil can block the growth of bacteria, other microorganisms and light, which is non-toxic, harmless, non-volatile, and will not deform in high or low temperature environments.
Aluminum food foil has high tensile strength but low tear strength Therefore, it is extremely convenient to use in the opening of some daily packaging. In addition, the foil packaging for food is of high recycling value. According to foreign statistics, a recycling rate of about 70% of packaging aluminum foil can be achieved.
As a big food packaging foil manufacturer, Haomei Aluminum has ANDRITZ profile rolls and Honeywell thickness gauges to achieve a good shape while ensuring precise control of the aluminum foil thickness. Welcome to leave message below to get the latest price.
TABLE OF Contents
CONTACT US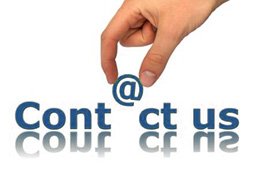 Haomei Aluminum CO., LTD.
Tel/Whatsapp: +86-15978414719
Email: sale@alumhm.com
Website: https://www.alumhm.com
Xin'an Industrial Assemble Region,Luoyang,Henan Province,China
Office Add: 1103, No.14 Waihuan Road, CBD, Zhengzhou, China