An Overview of Food Container Aluminum Foil
Publish:
Apr 12, 2021
Modify:
Apr 12, 2021
Author:
Dolly
From:
Haomei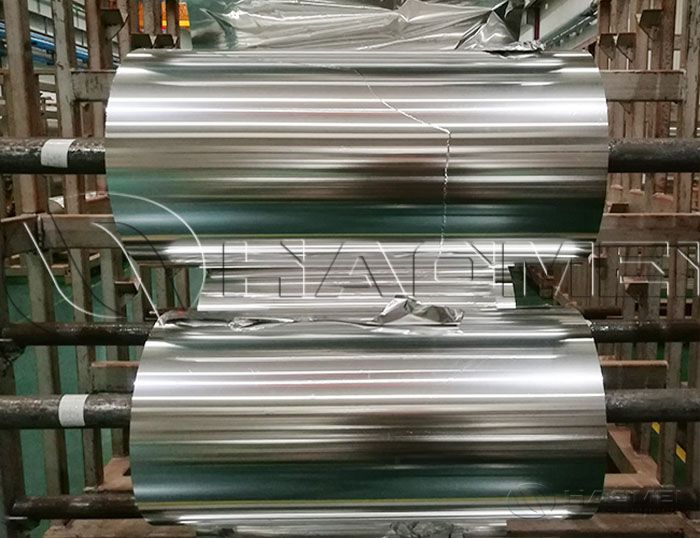 8006, 8011and 3003 aluminum foil are three main kinds of food container aluminum foil for making aluminum tray, food container. What are their differences and specifications? Learn more.
What Is Aluminum Foil Tray
Aluminum foil container, also called aluminum foil tray, is a widely used tableware. Its thickness is generally between 0.03mm~0.20mm, which can be divided into two types: disposable and reusable.
The aluminum tray is usually made of 3series or 8 series food container aluminum foil. They are cold-rolled or hot-rolled into an aluminum foil roll with uniform thickness, smooth surface, no pinholes, no dust particles, and no peculiar smell.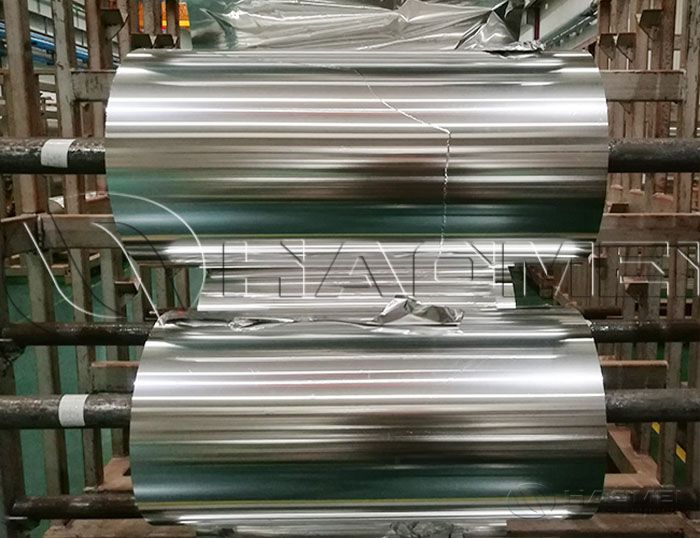 Alloys of Food Container Aluminum Foil
8011 aluminum foil with H24 temper is a more commonly used alloy material, added with Al-Fe-Si elements. Its tensile strength is 125-165, yield strength is 110, and elongation is 2-5.
8006 aluminum foil adopts hot-rolling method. Its tensile strength is between 123-135, and of water-brushing A level, flat shape and clean surface. 3003 aluminum foil belongs to Al-Mn alloy. It has excellent anti-rust properties, and its strength is 10% higher than that of 1100 aluminum alloy.
The elongation and cupping value of 8006 aluminum foil is higher than that of 8011 and 3003 aluminum foil for food container. The tensile strength of 8006 container foil is 10 MPa higher than that of 8011 aluminum foil and slightly lower than that of 3003 aluminum foil. It is widely used in aircraft lunch box in Europe.
Common Specification
Thickness of container foil: 0.03 to 0.2mm
Width: 100-1220 mm.
Inner diameter: 76/152mm (3"/6" inches)
Aluminum foil roll weight: 150-200kg
Package: It is packed in wooden case. For the 100kg aluminum foil roll, six rolls will be stored in one wooden case; for the 250 kg aluminum foil roll, 3 rolls are in one wooden case.
Haomei Aluminum, a big aluminum foil manufacturer, has all 8006, 8011 and 3003 aluminum foil. Welcome to leave message below to inquire what you need.
TABLE OF Contents
CONTACT US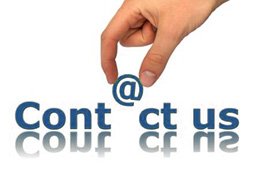 Haomei Aluminum CO., LTD.
Tel/Whatsapp: +86-15978414719
Email: sale@alumhm.com
Website: https://www.alumhm.com
Xin'an Industrial Assemble Region,Luoyang,Henan Province,China
Office Add: 1103, No.14 Waihuan Road, CBD, Zhengzhou, China